Design to Fabrication | Kelly Parker
Mar 27, 2023 - Mar 31, 2023 | 9:00 - 4:00
$890.00
Learn How to Use Different Design Tools
A project's success is often determined by how carefully you design your piece. This class aims to equip you with four skills to help your design process run smoothly.
Design ideation

Quarter-scale modeling

Construction drawings

Sketch Up (Pending Confirmation)
Being able to design accurate drawings to scale, plan, and elevation will help you understand some of the technical issues and give you a first glimpse into the aesthetic impact of your ideas.
With a digital 360º view of your project, you can see your design from different perspectives and make on-the-fly changes— minimizing error during construction. We will show you how to use Sketch Up, a Google design program, to turn your construction drawings into a digital format and will only be covering fundamentals (we confirm this portion of the class by Dec 2022).
Using a preset design, we will approach the class from a novice level. You will also be challenged to try a few design experiments independently. Laptop computers and a mouse must be brought to class—trackpads will not work. 
Another helpful design tool is to create a quarter-scale model of the piece you have designed. We'll show you how to do this using simple, straightforward techniques and inexpensive materials.
If time allows, we'll use this process to create a preset design (a clock cupboard) just for fun. This class isn't about making a piece of furniture; it's about building skills that will facilitate future design work.
Kelly Parker leads this class with the assistance of Andrew Gibson. Each instructor has an incredible brain, deep skill sets, and unique design approaches.
Class Time
Workshop Days:     Monday to Friday
Instruction Time:    9:00am – 4:00pm
School Opens:.      8:30am – 5pm
Tools You Will Need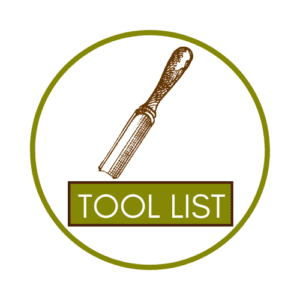 Tuition & Materials:
Tuition:
Materials Fee:
One-time registration fee
Details
Start:

Mar 27, 2023 @ 9:00 am

End:

Mar 31, 2023 @ 4:00 pm

Cost:

$890.00

Event Categories: