Design to Fabrication | Kelly Parker
March 27 - March 31 | 9:00 - 4:00
$890.00 – $1,545.00
This unique three-part course will teach you how to design and build your own piece of furniture under the guidance of professional woodworkers using a sequenced methodology.   
The course comprises 3 classes:
Design, Ideation, and Modeling (in person at the School) March 27 – 31

Concept Development (remote coaching) April – July

Prototyping, Fabrication (in person at the School) July 16 – 22
Note:  Class one may be taken as a solo class and is open to all skill levels.
Certificate students should plan on taking all three phases.
Class One – Design Ideation and Modeling
If you want to design and build your own furniture, you need both design techniques and practical skills.  This class focuses on equipping you with both.
Centred around a series of exercises based on design briefs that one might get from a client or perhaps a family member, you will learn to evaluate scale, form, and function as you design several furniture pieces.
The final exercise will be to design a piece of furniture of your choosing, incorporating all the skills you have learned in the earlier exercises.
The key learning points of this class include the following:
Design ideation & sources of inspiration

Sketching and drawing techniques

Intro to design

and drawing

tools: 

French curves, drawing bows, T-square, compass,

adjustable triangle

Quarter-scale modelling:

Form exploration in MDF, cardboard, rigid foam

, foam core

Photographing models

Plan & elevation construction drawings 

Manual drawings by hand
Computer drawings

(Sketch Up Pending Confirmation)

Exploration of materials, hardware, embellishment, and finishes

Leveraging cut lists, learning how to price, evaluating build time 
We encourage you to challenge yourself for this project!
Class Two – Concept Development (Only for students taking phase three)
Once you have completed class one,  there is a 10-week window during which you will work remotely with your instructor to refine your design from the final exercise and work on your build plan for class 3.
We recommend that your project should be something that challenges you but is relatively small in scale to facilitate transportation and build timeframes.   Suggestions of project types are:
Small tables

Small non-drawered chests (e.g. Hope Chest, Blanket chests)

Small case piece

Small computer desk  
We are working on design detail rather than scale.
During this time, you will:
Work through the ideation process

Create models which you will bring to class

Develop preliminary draft construction drawings

Develop cut list for the mock-up

Identify joinery requirements

Identify hardware requirements (functional & aesthetic)

Explore embellishment concepts and impacts

Determine any colour and finishing plans  

Evaluate lumber species that support the design concept

Identify appropriate construction techniques (veneering, bent lam, resawing etc.)

Identify construction/knowledge grey areas
Individual advisory meetings will be held online to help you continue the project's development in anticipation of Phase 3.  These are one on one sessions with your instructor.
Class Three- Prototyping, Early Fabrication
Bringing it all together.  
In this final class, you will begin to build your project under the guidance of professional woodworkers to get as far as time allows.
Each student will be working on their own project but anticipate being able to view demos on a variety of topics, such as:
Creating full-sized mockup

Developing construction drawings

Problem-solving the build

Building forms & jigs

Developing the cut list 

Selective milling (resawing, veneer prep etc.) & material preparation

Bent Lamination form creation and vacuum bagging

Speciality hardware installation processes
Your goal in this class is to get a significant head start on the fabrication of your project.  Each student project will be different, but we want you to leave the class with the "end in sight".
Your instructor will continue to provide online coaching for an additional five weeks for the class.
To take this final class, you must have taken Phase one and Phase two, as the class will focus on earlier phases' work.
Having experience with power tools, hand tools, and some project builds is important- this is not a beginner class.  
Class Time
Workshop Days:     Monday to Friday
Instruction Time:    9:00am – 4:00pm
School Opens:.      8:30am – 5pm
Tools You Will Need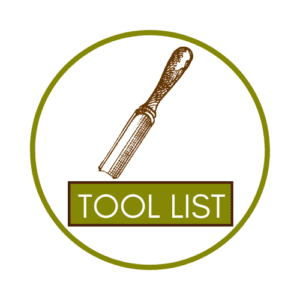 Details
Start:

March 27 @ 9:00 am

End:

March 31 @ 4:00 pm

Cost:

$890.00 – $1,545.00

Event Categories: