Knife Making – Live Online
Jan 30, 2021 - Feb 2, 2021
$215.00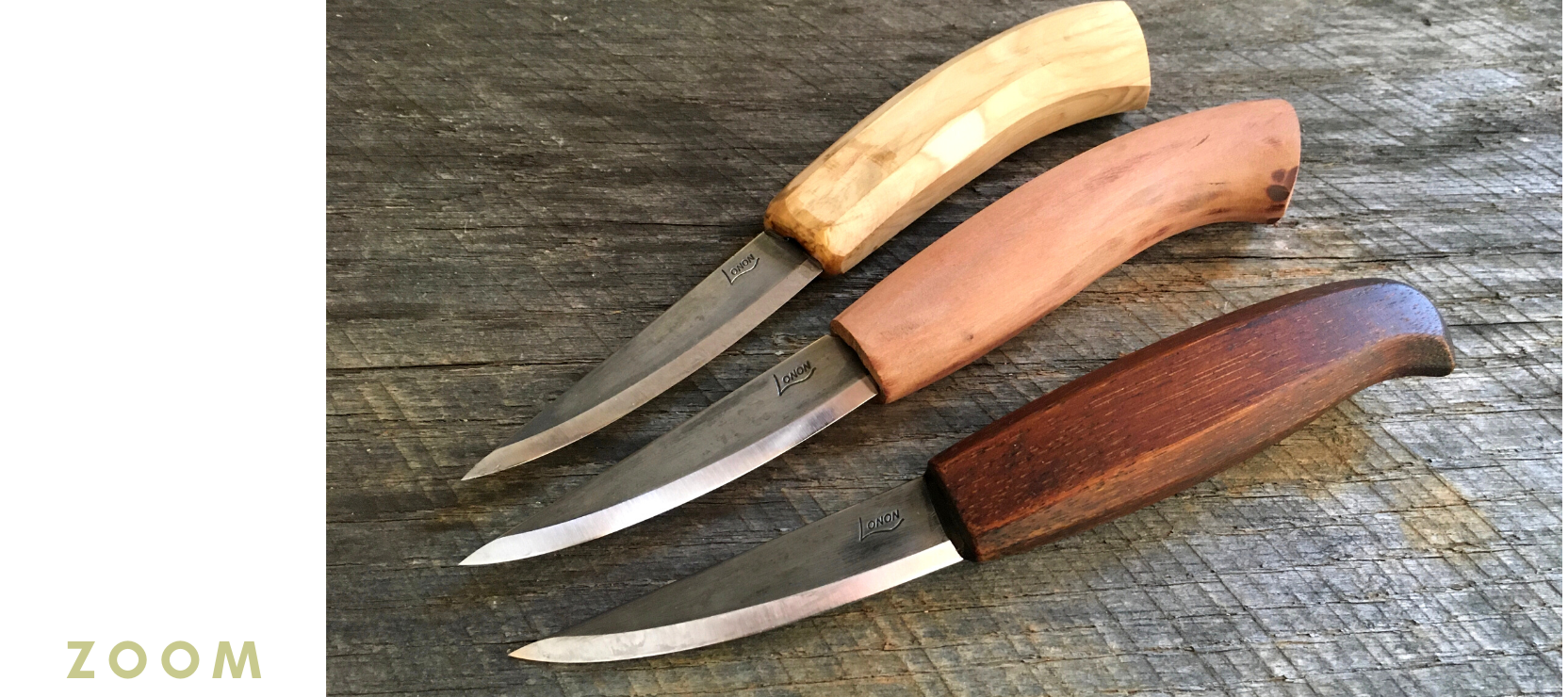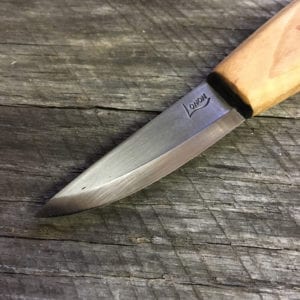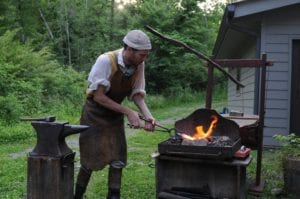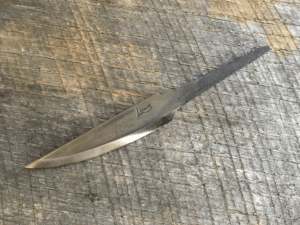 MEET YOUR INSTRUCTOR
Jason Lonon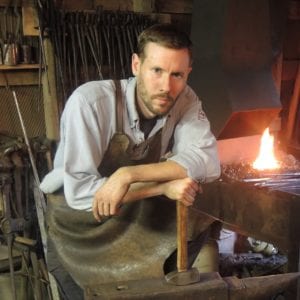 Make A Sloyd Knife with Jason Lonon
Live & On Line
This is a comprehensive introduction to knifemaking in which you will start with a handcrafted knife blade already heat-treated and sharpened.
This is the perfect time to learn a new skill from the comfort of your home or workshop. Learn along with other woodworkers as you participate in this live video conference class taught by Jason Lonon and chat with your classmates from around the nation and world in real-time.
There is a lot of interaction, and you'll get to watch and engage with Jason as he leads you through the process of making this multipurpose knife from his workshop in the Appalachian mountains.  It's as close as you can get to sitting at his workbench with him.
The class is split into manageable sections of approximately one and a half hours online followed by work periods where you will work in your own workshop.
This 3.25" long sloyd-style blade with a hidden tang is the perfect multipurpose knife that can be used for spoon carving, kitchen chores, opening boxes, cutting steak, etc.
You will learn about knife parts and terminology as you design, shape, and attach a handle to fit your hand over the three-day schedule
Jason will walk you through the step-by-step process of:
·Handle design and layout
·Burning the tang into the handle for a perfect fit
·Shaping the handle with hand tools
·Joining the blade and handle with epoxy
·Handle finishing
Resources 
You will receive a materials package which will include:
·Finished knife blade of O-1 tool steel; hardened, tempered, and sharpened.
·Handle blank with a pre-drilled pilot hole
·Sample handle patterns
The class is a beginner level and everyone is welcome.
We'll have a "Tech Check" call a few days before the start of the class for you to verify your connection and get familiar with Zoom if you need to.
You'll also be invited to join our private Facebook group where you can chat, post questions, and get advice outside of class hours.  Come and join the quarantine team!
Finally, will we record each day, so that you can refer back to it as you work through your assigned tasks and homework.
Sign-ups are limited  – We want each of you to have a fabulous experience! 
Please note the cut off for shipping to the US is 12 business days from the start date of the class.
Class Schedule & Times
The class is broken up into sections over three days. Plan on attending all of them all, just like you would in real-time.
Saturday, Jan 30th, 9:30 am  –11 am
Sunday, Jan 31st, 5:00 pm – 6:30 pm
Tuesday, Feb 2nd, 6:00 pm – 8:30 pm
All times are shown in EST (GMT -5) Eastern Standard Time
Tools & Materials Needed: 
· Laptop with a camera or PC with webcam & wifi
· Knife Kit
· Workbench or table with vice or 2-3 C-clamps
· Half-round wood rasps in coarse and fine.
· Assortment of sandpaper ranging from 80 to 220 grit
· 30-minute epoxy, mixing cup and stirring stick
· masking tape
· Rags for cleanup (Old t-shirt is fine)
· Rubbing alcohol
· Small Propane or MAPP gas plumbers torch.
Details
Start:

Jan 30, 2021

End:

Feb 2, 2021

Cost:

$215.00

Event Categories:

2021 Classes, All, Carving, Evening & Weekend, Evening Class, Level I, Speciality Classes, Virtual Classes

Event Tags:

adze, bowl carving, camping skills, carve a spoon, carving, Carving Class, carving project, carving tools, folk art, gifts for woodworkers, green wood, greenwood spoon, greenwood spoons, intermediate woodworking, Jason lonon, kitchen supplies, make a spoon, primitive crafts, primitive woodworking, spoon, spoon art, spoon carving, spoon gouge, spoons, survival skills, traditional craft, use carving tools, wood craft, wood project, wooden spoons