Bandsaw Tuning with Michael Fortune
July 7 - July 8
$100 – $120

Meet Your Instructor
Michael Fortune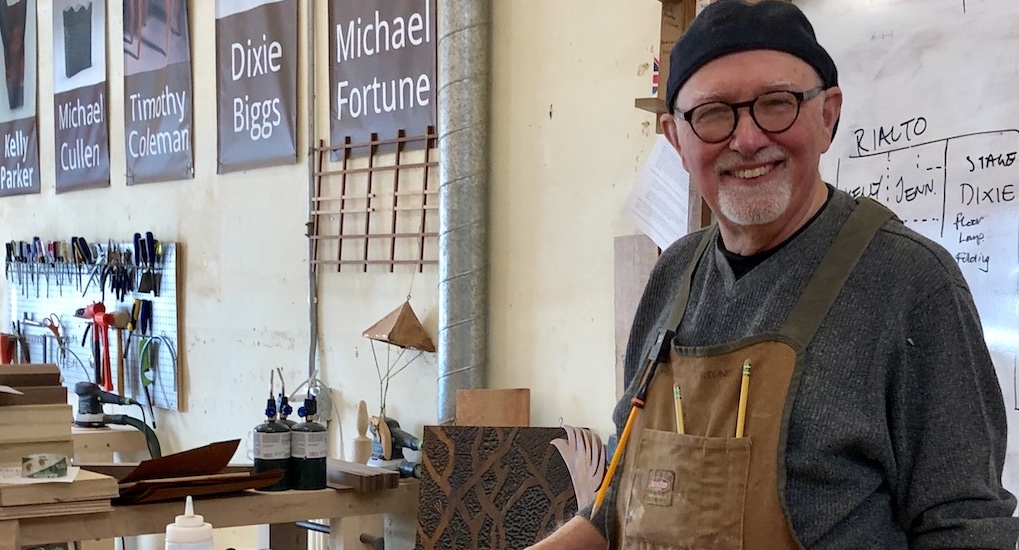 LIVE via VIDEO CONFERENCING
Setting Up and Using the Bandsaw with Michael Fortune 
This real-time online class taught by master furniture maker Michael Fortune will help you get YOUR bandsaw singing!
The bandsaw can be one of the most versatile, safe, and accurate machines in your workshop, and now you can work directly with Michael to get doing things you never thought possible!
A new or used bandsaw can be tuned to cut precision joints or flawlessly resaw solid wood without aftermarket accessories or expensive blades. Installing new tires, setting blade tension, tracking, and re-orienting the table will be covered.
Learn how to use your bandsaw to get more intricate cuts, learn how to do things with your bandsaw that you didn't know was possible before, and get tips and tricks from one of the most well-known furniture makers in the world.
Learn along with other woodworkers as you participate in this live video conference class taught by Michael Fortune and chat with your classmates from around the nation and world in real-time. 
There is a lot of interaction, and you'll get to watch and engage with Michael as he leads you through the challenges of the tuning from his workshop in Canada. 
The class is split into manageable sections of approximately two hours 1/2hrs online, followed by work periods where you will work in your own workshop. You will get handouts and links.
Sign-ups are limited – 
We want each of you to have a fabulous experience!
You'll also be invited to join our private Facebook group where you can chat, post questions, and get advice outside of class hours. Come and join the team!
Class Times
The class is broken up into sections, plan on attending all of the sessions just like you would in real-time. 
Each day class is scheduled as follows:
Tues July 7th, 6:30 – 8:30 pm 
Wednesday, July 8th, 6:30 – 8:30 pm
All times are shown in EDT (Eastern Daylight Time)
Tools Needed: 
Laptop with a camera or PC with webcam & wifi

Equipment- Bandsaw
Tuition & Fees
Tuition: $100
Materials Fee: $20 (optional)
Details
Start:

July 7

End:

July 8

Cost:

$100 – $120

Event Categories:

2020 Classes, All, Beginning Woodworking, Evening & Weekend, Evening Class, Furniture Making, Level I, Level II, Level III, Level IV, Speciality Classes, Virtual Classes

Event Tags:

amazing instructor, bandsaw, bandsaw blades, bandsaw boxes, bandsaw cuts, bandsaw skills, Beginning, bent lamination, curved wood, cutting curves, cutting veneer, fine tuning the bandsaw, florida woodworking, Fortune, furniture making, machinery, Michael Fortune, resaw, resewing lumber, setting up the bandsaw, tuning bandsaw, using the bandsaw, woodworking class, woodworking machines, woodworking techniques, woodworking tools