Sharpening Jigs, Shooting Boards| Weekend
July 25 - July 26 | 9:00 am - 4:00 pm
$510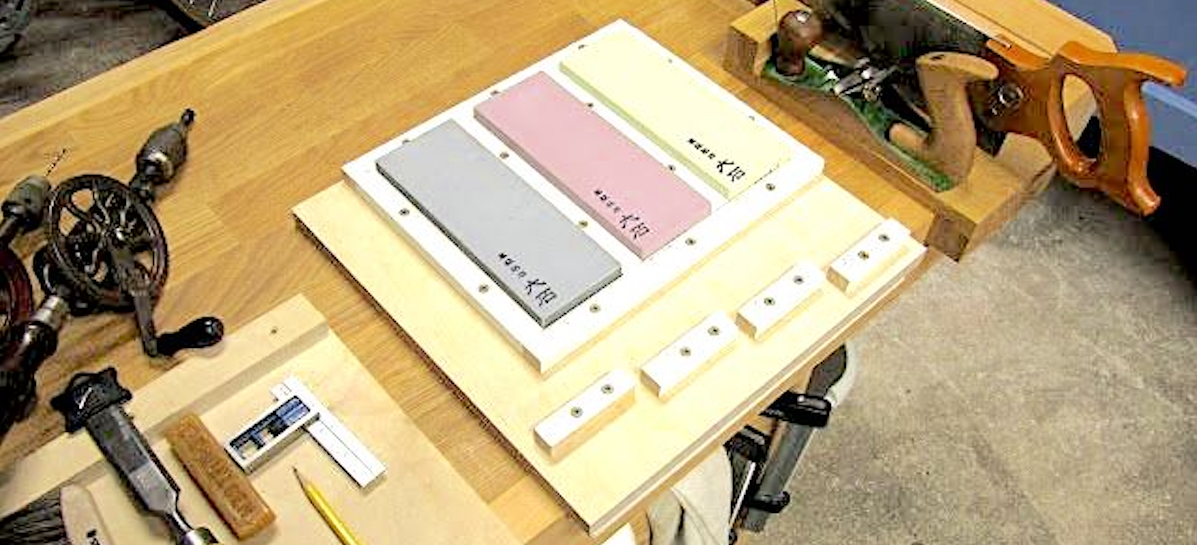 Make The Jigs Needed for Handtool Work
Sharpening Station/Shooting Board/Bench Hook
Handtool skills are vital part of woodworking and good handtool work relies on  sharp tools and accuracy.  You can acheive both of these when you attend this class.
You will make three jigs – a SHARPENING STATION, a SHOOTING BOARD, and a BENCH HOOK and will practice using each of them to help you get perfect joints from your chisels and handplanes.
While making the Sharpening Station you'll learn about honing guides,  angles and bevels associated with your handtools, and reapeatable easy techniques for sharpening your tools.
The Shooting Board  will help you to trim and square up the edges and ends of boards, and even if you are power tool user, there are things that the shooting board can do that are so much easier and precise.
The Bench Hook will allow you to hold wood in place while hand saw improving efficiency and safety.
No matter if you are a beginner or are familiar with handtools, these are a great set of jigs to have in your shop.
As we make each of them, you will have hands on opportunities for using them and putting your new found knowledge into the practice.
You will learn about:
The sharpening process including jigs, angles, micro bevels for both chisels and hand planes
How to cut mitres using a shooting board
How to select sharpening tools such as wet stones to improve your sharpening process.
The practical application of the jigs you have made.
Tools & Materials:  
If you already have waterstones and honing guides please bring then with you, if you do not have these you will have the option to purchase them as a package (Waterstone/Jig Package) during check out.  This is optional – The School has these tools for students to use during class.
Likewise if you have a set of chisels, or a handplane that you would like to use during class please bring them with you, alternatively the School will provide these for class use.
Fees: 
Tuition: $460 per person
Studio & Materials Fee:  $50
One time Registration Fee: $45
Details
Start:

July 25 @ 9:00 am

End:

July 26 @ 4:00 pm

Cost:

$510

Event Categories:

2 Day, 2020 Classes, All, Evening & Weekend, Furniture Making, handtool, In Person, Joinery, Level I, Weekend

Event Tags:

bench hook, chisels, fine woodworking tools, florida woodworking, furniture, furniture making, handplanes, hands on experience, learn new skills, sharpening handplanes, sharpening station, shooting board, wood working, Woodworking, woodworking education, woodworking projects, woodworking school, woodworking skills, woodworking tools