Mid Century Whiskey Cart | Phil Morley
Sep 9, 2023 - Sep 15, 2023 | 9:00 - 5:00
$1,675.00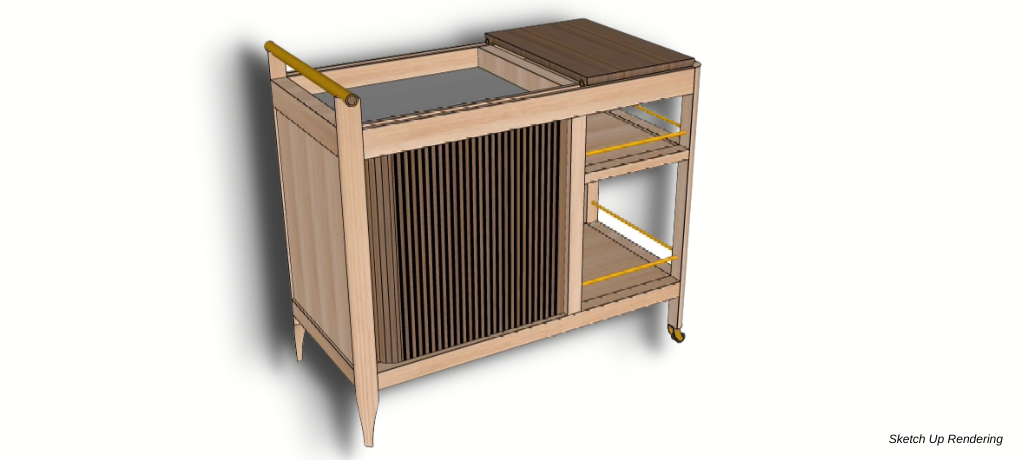 Come and build your skills and furnish your home with this clean and contemporary Morley Whiskey Cart in this seven-day class.
The cart is inspired by the works of James Krenov with a Scandinavian influence.  Philip designed this piece both as its own work of art as well as means of housing and serving tea, whiskey or craft cocktails.
It is built with traditional joinery making it a classical piece – you will learn how to do mortise and tenon work, tambour doors, how to build frame and panels, how to construct the main carcass with dowel construction making a very simple but effective and precise jig, you will learn about the importance of reference faces throughout the piece, and how to look at wood differently to achieve quiet but beautiful grain.
Designed with a "Mad Men" flair, this signature piece is an excellent way to develop your woodworking skills and make a statement in your home. Designed by Philip Morley – your instructor, you'll find yourself learning about traditional joinery and careful craft and unique design touches that include brass, leather, mirrors and casters.
This build will help you focus on accurate layout, careful measurement, and the use of new techniques for building.
Some of the key learning points include:
Case Construction
Designing and constructing Tambour doors
Hardware installation
This class also includes a full lunch each day so that students can concentrate on their work as well as having an opportunity to share time together.  Lunches will be delicious, interesting, and sustaining.
Materials: Provided by the School
Skill Level:  This is an intermediate+ class.  Students should have competency on the table saw, router, bandsaw etc. and should have a few case piece builds under their belt before signing up for this class.  Please contact Kate Swann, Dir at 813 223 3490 for more info.
Phil is currently neck-deep in commission work (Sept 2022) and the School has created this class description with support from Phil.  The photos are also Phil's sketch-up renderings. Students should plan a few more amazing touches as he moves forward.
Class Time
Workshop Days:     Saturday – Friday
Instruction Time:    9:00am – 5:00pm
School Opens:     8:30am – 5:30pm
Tools You Will Need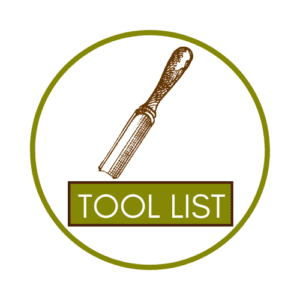 Tuition & Materials:
Tuition:
Materials Fee:
One-time registration fee
Details
Start:

Sep 9, 2023 @ 9:00 am

End:

Sep 15, 2023 @ 5:00 pm

Cost:

$1,675.00

Event Categories: