Pencil Making Aspen Golann – Live Online
Jan 30, 2021 - Feb 3, 2021 | 6:30 - 8:00
$145.00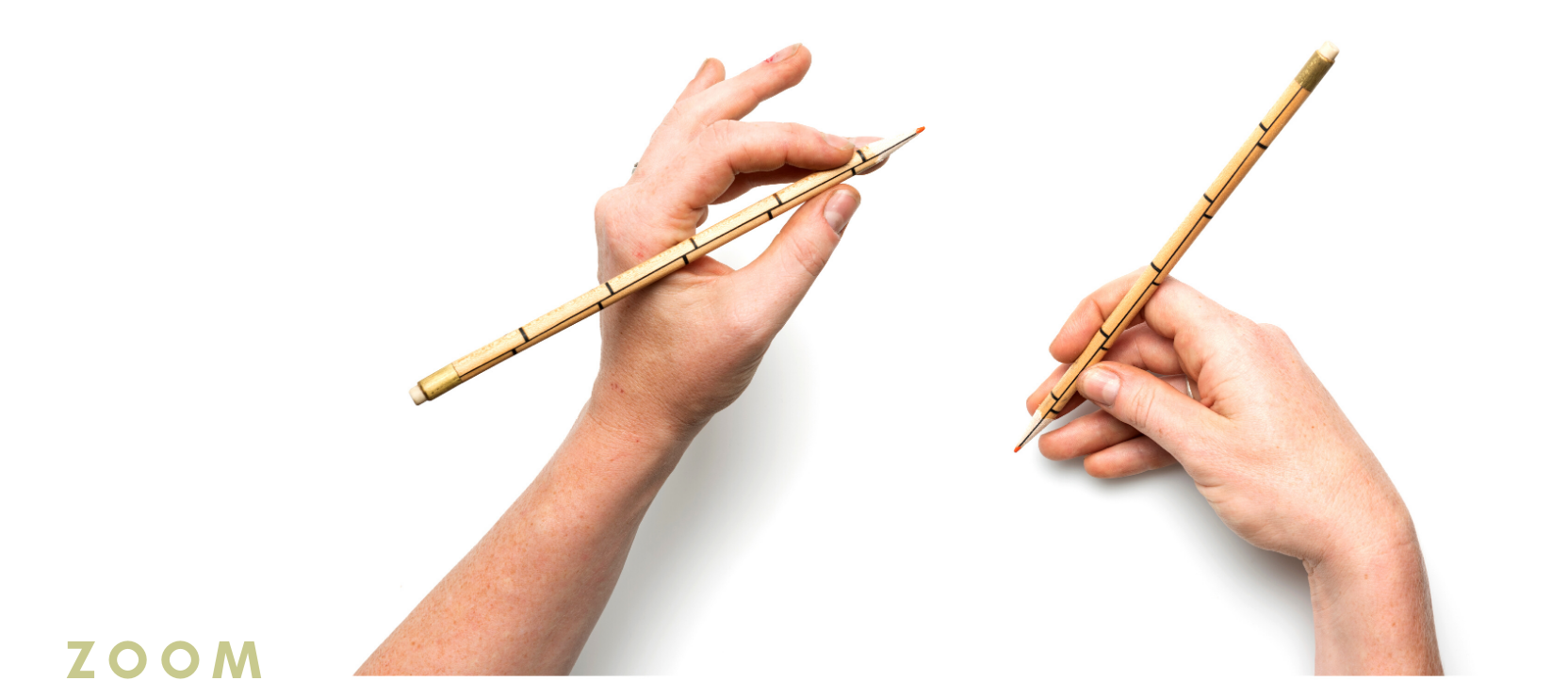 PENCILS: FROM SCRATCH
Live & On-Line
Make An Essential Furniture Drafting Pencil Set
If you draft furniture or draw portraits, journal, or enjoy the art of the handwritten note, then you know the importance of a good pencil.
In this class, we will handcraft the essential set of furniture drafting pencils – hard (2B), soft (4B), and white chalk. Each student will carve, shape, and assemble three pencils from blocks of wood, bits of brass, leads, and loose erasers. Pencil making is perfect for writing implement idealists, ever seeking the perfect pencil, or the amateur or experienced woodworker looking to learn a new skill. There's nothing more satisfying than putting your own pencil to paper (or wood) so make yourself a custom drafting set! 
Learn along with other woodworkers as you participate in this live video conference class taught by Aspen Golann while you chat with your classmates from around the nation and world in real-time.  There is a lot of interaction, and you'll get to watch and engage with Aspen as she leads you through the process of making these beautiful brooms.  It's as close as you can get to sitting at her workbench with her.
We will cover:
Materials choices and sourcing

Pencil construction

Wood grain & basic carving & shaping

Ebonizing and Adhesives
All levels welcome.
Resources 
You'll be invited to join our private Facebook group where you can chat, post questions, and get advice outside of class hours.  Come and join the quarantine team!
Finally, will we record each day, so that you can refer back to it as you work through your assigned tasks and homework.
Class Schedule & Times
The class is broken up into sections over two days. Plan on attending all of them all, just like you would in real-time.
Saturday  30th  January, 6:30 – 8:30 pm
Wednesday, 3rd February, 6:30 – 8:00 pm
All times are shown in EDT  Eastern Daylight Time
Tools & Materials Needed: 
A laptop with a camera and wifi connection
Included in your registration is a materials kit for your pencil.
Click Here for the Tool List 
Details
Start:

Jan 30, 2021 @ 6:30 pm

End:

Feb 3, 2021 @ 8:00 pm

Cost:

$145.00

Event Categories:

Event Tags:

adze, bowl carving, camping skills, carve a spoon, carving, Carving Class, carving project, carving tools, folk art, gifts for woodworkers, green wood, greenwood spoon, greenwood spoons, intermediate woodworking, Jason lonon, kitchen supplies, make a spoon, primitive crafts, primitive woodworking, spoon, spoon art, spoon carving, spoon gouge, spoons, survival skills, traditional craft, use carving tools, wood craft, wood project, wooden spoons