Weekend – Intro to Box Making
July 29 - July 30 | 9:00 - 4:30
$560.00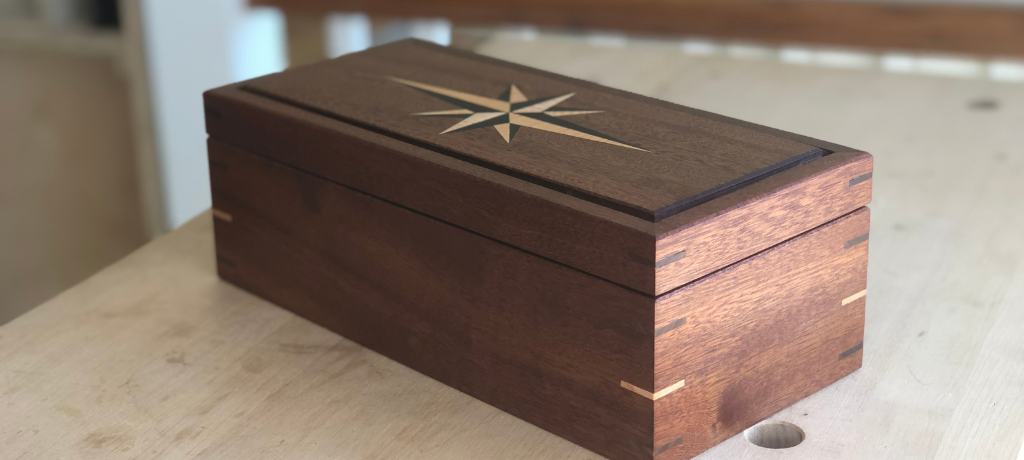 Weekend – Intro to Box Making
Build your skills and store your tools! Chisels present a particular challenge; their sharp edges can inflict damage. If your chisels are rattling around in a drawer or still in the flimsy original packaging, consider making a box to protect and organize them for easy retrieval.
This class will help you grow your hand tool and machine skills and create a practical storage box for your chisels that will last you a lifetime.
During the weekend box making class, you'll learn and practice techniques that include:
Box design considerations

Carcass construction using resawn lumber

Mitres and splined mitre joints

Setting hinges and hardware
The goal is to complete your pieces, aside from finishing. An oil wax finish is available.
No experience is required for this class, although we highly recommend that you take the Weekend Beginning Woodwork class first to get the most learning out of this one.
Class Time
Workshop Days:     Saturday – Sunday
Instruction Time:    9:00am – 4:00pm
School Opens:.      8:30am -4:30 pm
Details
Start:

July 29 @ 9:00 am

End:

July 30 @ 4:30 pm

Cost:

$560.00

Event Categories: