Wood Turning for All | Rudy Lopez
August 17 - August 21 | 9:00 am - 4:00 pm
$795

MEET YOUR INSTRUCTOR
RUDY LOPEZ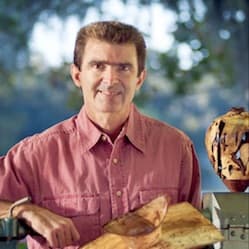 Wood Turning for All
Woodturning is a great hobby and it has a short learning curve, the skills last a lifetime, and you get to make wood chips fly!
Few things are more satisfying than creating something out of wood with your own two hands-that beautiful bowl, useful pen, or one-of-a-kind ornament turned on the lathe instantly becomes a source of pride, a family heirloom, or a favorite gift.
This class is will teach you how to do all of these in a safe, encouraging environment.  If you've been turning for a bit and want to add in some new project work, Rudy can help push your skills to a new level.
Each student has their own Jet Midi Lathe and  there is plenty of hands on time to work on a wide range of projects.  These are the main elements of what you'll learn:
What to know when buying and aligning your first lathe
How to select wood for your projects
Safety practices for dust collection, face shields, and the tool maintainace
Techniques for sharpening and using your turning tools
Basic chucking techniques (don't worry if you dont know what this is – we'll show you)
Turning will be focused on three fundamental  projects that will build your skills step by step:

Spindle/Finial work

Learn how to make sanding cones, and how to make a finial

Ring, Lidded and Finial topped boxes

Turning safety
Methods for sanding and finishing your work
Materials & Books
Materials List: Provided in class.
Required books: None
Fees:
Tuition: $775 per person
Studio & Materials Fee: $20
One Registration Fee:  $45
Details
Start:

August 17 @ 9:00 am

End:

August 21 @ 4:00 pm

Cost:

$795

Event Categories:

Event Tags:

5 Day Class, aligning a lathe, all skill levels, basic woodturning, beautiful turned pieces, beginner wood lathe projects, Beginning, bowl fitting, bowl gouges, bowl making, bowl turning, bowl turning basics, bowls, break bad turning habits, business of turning, candlestick, classes in florida, comfortable pace class, crafts, create things out of wood, face shields, faceplate turning, family heirlooms, finial topped boxes, finial work, finishes, finishing turned work, florida woodworking, flower vases, for beginners, french rolling pin, furniture making skills, gifts for woodturners, great instructors, hands on experience, headstock, hone your skills, hone your woodturning skills, honey dipper, how to apply finishes, how to make a finial, how to make bowls, how to make spindles, how to mount wood on to the chuck, how to profit from woodturning, how to set up your lathe, how to sharpen, how to start woodturning, how to use a lathe, how to use a wood lathe for beginners, how to use gouges, how to use turning tools, jet midi lathe, lathe basics, lathe bed, lathe class, lathe handwheel, lathe motor, learn a new hobby, learn new skills, learn sizing, learn the basics of woodturning, lidded topped boxes, make things for profit, make wood chips fly, making small items for sale, methods for sanding, new hobby, open to new turners, parting tools, pen making, poppet barrel, production turner, products to sell, profit from woodturning, ring topped boxes, rolling pin, safety practices for dust collection, sanding cones, school of woodwork, scrapers, series of projects, set up your lathe, short learning curve, side hustle, spindle, spindle gouges, spindle turning, spindle work, standard turning tools, strong foundational techniques, tailstock, tampa woodturning, techniques for sharpening, tips for woodturning, tool maintenance, tool rest banjo, turing, turn on the lathe, turning classes, turning safety, unique ornaments, using a lathe, using a wood lathe, what to know when buying a lathe, wine stopper, women in turning, wood lathe, wood lathe for profit, wood lathe projects, wood selection, wood turning, wood turning basics, wood turning chisels, wood turning class, wood turning mistakes, wood turning projects, wood turning tools, wood turning with mahogany, woodturning classes, woodturning for beginners, woodturning for profit, woodturning for your home, woodturning projects, woodturning techniques, woodturning with cherry, woodturning with poplar, Woodworking, woodworking education, woodworking school