Woodcut Printing – Sunday Funday
April 19 | 9:30 am - 4:00 pm
$110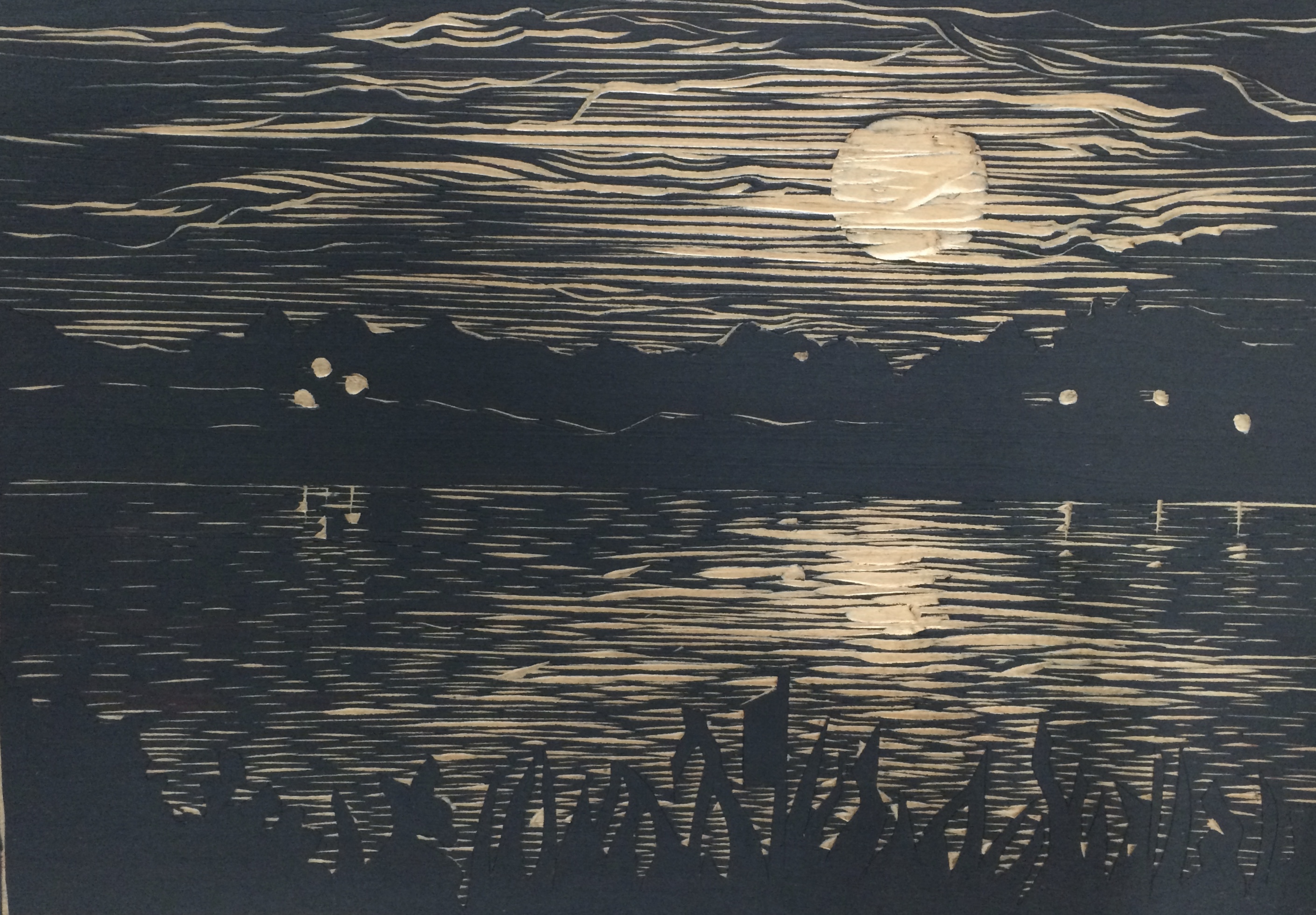 Woodcut/Wood Block Print Making
Level:  Open to All
The ancient art of woodcut printing is a perfect craft to get started with printmaking. This easy workshop will introduce you to the tools and methods needed to allow you to carve and print from your own relief woodblocks.
White lines and shapes are created when areas are carved away. The type of chisel (V-gouge, U-gouge or knife) dictates the shape of the space as well as the effort and depth of the cut.  Prints can be simple or complex depending on the subject and artist.
Once you learn the fundamentals of carving into a plate, the uses for your print can be endless, from wall art, to cards to even wrapping paper.
You will start by either creating your drawing or selecting from a variety of pre made designs.
You'll then learn how to get make your design into a woodblock and use it for printing.  This will include:
Experimenting with your chisels and gouges to see what kind of marks you can make on a scrap piece. Exploring different ways to carve to obtain a range of texture, depth, and dramatic contrast to create strong visual statements in your work.
Carving your plate on a small block of basswood
Proofing your plate.
Using a brayer (roller) to spread water soluble ink which is easy to clean up.
Printing your plate with a simple hand burnishing method.
Learning to use a small etching press.
You will go home with a number of final prints.
No experience necessary, only enthusiasm and a willingness to try your hand are required!
If time allows we'll also take a quick look at woodcut throughout history, allowing you to see the different possibilities of this expression.
All skill levels are welcome.
Tuition:  $110 per person
Materials – Included in the cost of the class – We'll have everything you need.
Details
Date:

April 19

Time:

9:30 am - 4:00 pm

Cost:

$110

Event Categories:

2020 Classes, All, Carving, Furniture Making, In Person, Level I, Speciality Classes, Sunday Funday, Weekend

Event Tags:

ancient art, arts and crafts, basswood, beautiful art pieces, beginning woodworking, brayer, burnishing, carving, classes in florida, craft, date activities, etching press, gouges, group activities, hokusai, ink, Japanese woodblock, Jennifer harper, linoleum printing, printing, printing press, printmaking, Sunday funday, super easy, ukiyo-e, vivid colors, wall art, water based ink, wood cut, woodblock, woodblock printmaking