Woodturning For Craft & Hobby
May 4 - May 8 | 9:00 am - 4:00 pm
$795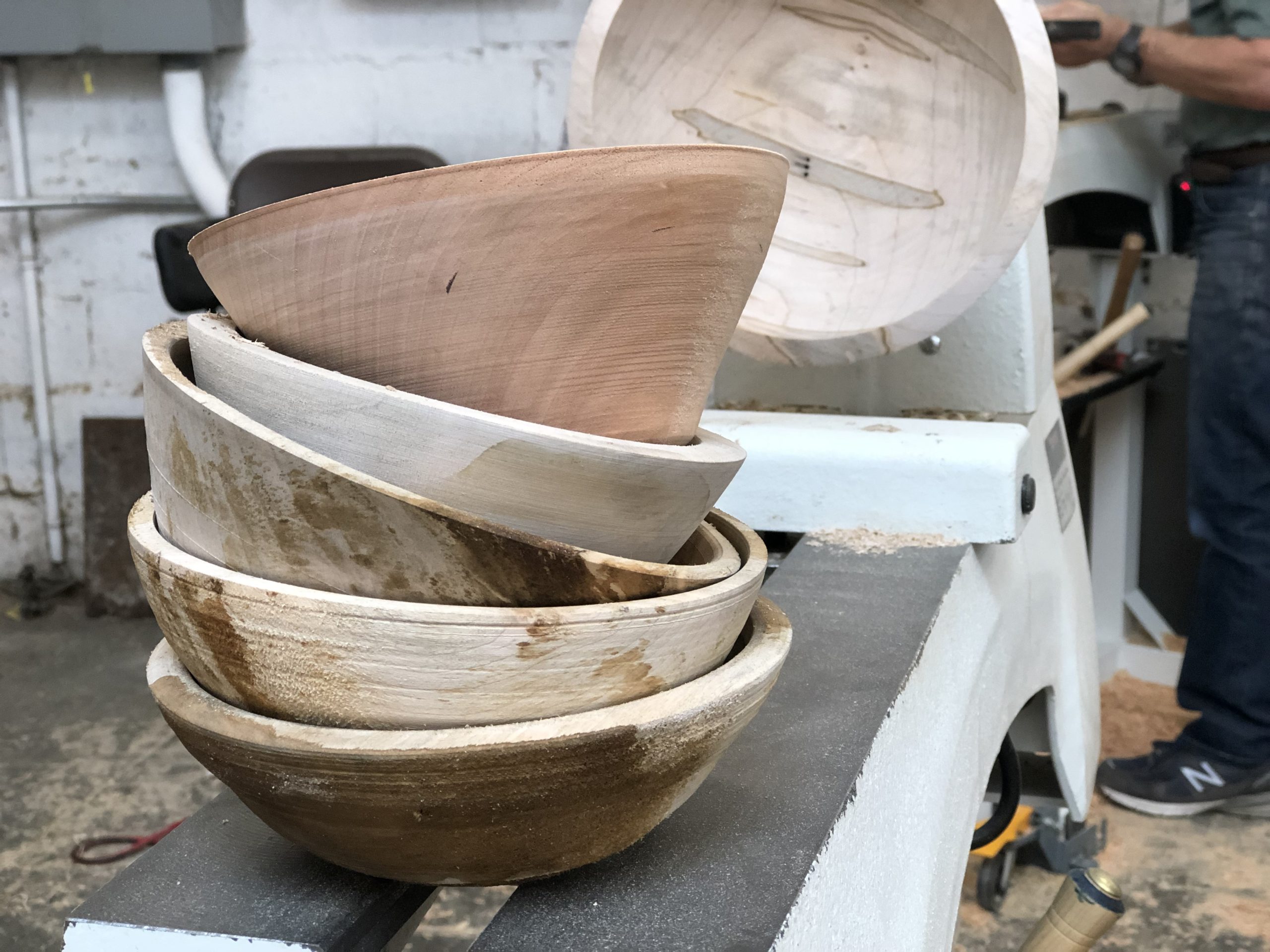 Wood Turning for Fun & Profit
Learn to use a lathe to make beautiful turned pieces for your home or for sale.  It is perfect for beginners and intermediates who want to hone their skills and learn from a veteran maker – Nick Cook.
Learn How to Use to a  Wood Lathe 
It really doesn't take long before you will have products to give as special gifts or sell.  Even if it is to buy more wood, better equipment, or an actual side hustle, learning a bit of the business of woodturning will help you make more money from your turnings.  Learn about the business of turning from Nick, who has had a long career as a production turner, and at the same time learn to make the items he has made that make a profit.
Some of the things you'll make include a:
French rolling pin
Honey dipper
Wine stopper
Bowl
Flower vase
Tools Needed: None needed.  
Materials & Books Needed: 
Materials List:   Provided by the School
Books Needed:  None
Fees: 
Tuition: $770 per person
Studio & Materials Fee: $25
One time registration Fee: $45
Details
Start:

May 4 @ 9:00 am

End:

May 8 @ 4:00 pm

Cost:

$795

Event Categories:

Event Tags:

5 Day Class, basic woodturning, beautiful turned pieces, beginner wood lathe projects, Beginning, bowl making, bowl turning basics, bowls, business of turning, candlestick, crafts, florida woodworking, flower vases, for beginners, french rolling pin, furniture making skills, gifts for woodturners, great instructors, hands on experience, headstock, hone your skills, hone your woodturning skills, honey dipper, how to profit from woodturning, how to start woodturning, how to use a lathe, how to use a wood lathe for beginners, jet midi lathe, lathe basics, lathe bed, lathe handwheel, lathe motor, learn a new hobby, learn new skills, learn the basics of woodturning, make things for profit, making small items for sale, new hobby, poppet barrel, production turner, products to sell, profit from woodturning, rolling pin, side hustle, spindle, tailstock, tampa woodturning, tips for woodturning, tool rest banjo, using a lathe, using a wood lathe, wine stopper, wood lathe, wood lathe for profit, wood lathe projects, wood turning, wood turning basics, wood turning chisels, wood turning class, wood turning classes, wood turning mistakes, wood turning projects, wood turning tools, wood turning with mahogany, woodturning classes, woodturning for beginners, woodturning for profit, woodturning for your home, woodturning techniques, woodturning with cherry, woodturning with poplar, Woodworking, woodworking education, woodworking school