Virtual Mentor – Woodworking
March 24 - March 29
$275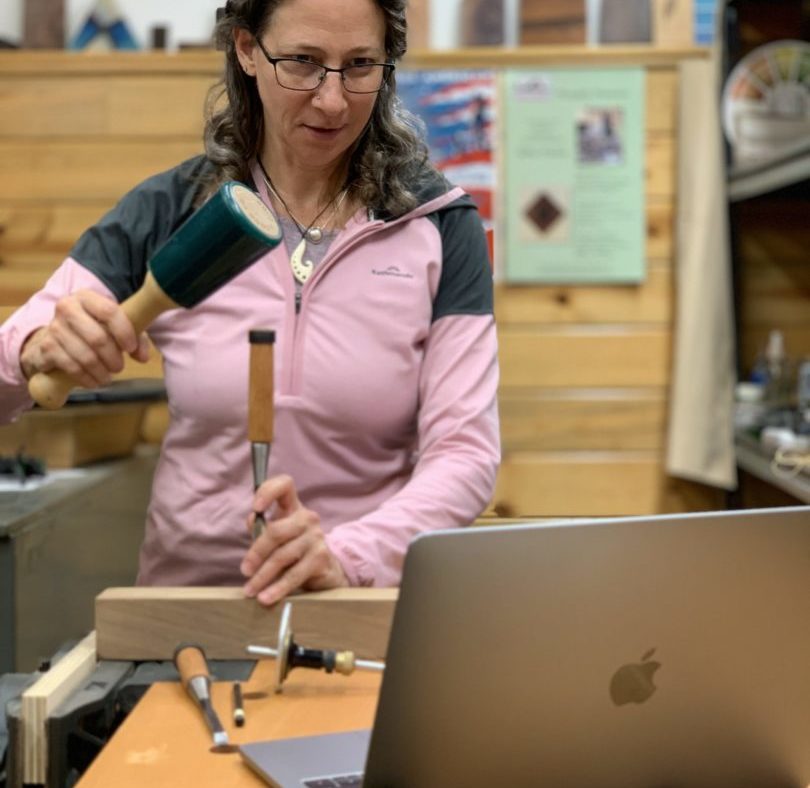 Virtual Mentor – Woodworking 
Are you new to woodworking, or have been you been working on projects for a while?
Regardless, you have probably discovered that there is always something new to learn and its great to have a master craftsman show you how.
This Virtual Mentor program from the Florida School of Woodwork will help your woodworking increase at a nice steady clip.
Expert makers will help you with both project specific advice  as well as guiding through other areas of study that will help to support your current skill set growth.
Mentoring will be conducted by video conferencing, or phone etc.  We'll pick the method that works best for you and what you are trying to do.
Click below to set up your mentoring session.
Once you are signed up we will send a calendar link so you can pick the date and time that works for you.
Details
Start:

March 24

End:

March 29

Cost:

$275

Event Categories:

1 Day, 2020 Classes, All, Beginning Woodworking, Certificate Beginning Woodwork, Evening & Weekend, Furniture Making, Level I, Level II, Level III, Level IV, Project Based, Speciality Classes, Virtual Classes, Weekend

Event Tags:

5 Day Class, air dried wood, bedroom furniture, Beginning, beginning woodworking, brown glue, build a table, build an elegant table, carpentry, carpentry furniture, chair dimensions, cherry, chopping board, class, Class 5 Day Class, construction drawings, crosscut, custom furniture, custom woodworking, cut list, cutting board, cutting diagram, cutting joints, dado, design a table, design formulas, diy, drill press, edge grain, face sawn wood, festool sanders, fibonacci series, final cut list, florida, florida woodworking, forstner bit, foundational woodworking, front elevation construction drawing, furniture, furniture construction drawings, furniture cut list, furniture design, furniture function, furniture glue, furniture making, furniture making skills, gifts for woodworkers, glue set times, grain direction, great instructors, green wood, Hand Tools, hands on class, hardwood, heartwood, How to Calculate how much wood you need for a project, how to design furniture, how to do joinery, how to make a cut list, how to mill lumber, how to sand wood, how to select a finish, how to use hand tools, how to use lumber, how to use power tools, how wood is cut, improve your skills, jig, jointer, joints, joints for furniture, kiln dried wood, lacquer, laumber, learn new skills, living room furniture, lumber, lumber yard cut list, mahogany, manipulation of wood, maple, materials list, maximum no sag spans for shelves, mill lumber, milling, milling raw lumber, modern furniture, moisture content, mortise, oil finishes, perfect for beginners, pine wood, places to buy wood, Plain Sawn Lumber, plain sawn wood, plan elevation construction drawing, planer, poplar, power tool, Power Tools, projects, Quarter Sawn Lumber, quarter sawn wood, raw lumber, resaw cut, Rift Sawn Lumber, rift sawn wood, rip cut, rough cut, rough sawn, router, safe power tool use, sanding, sap, sepele, shellac, soft wood, splinter wood, standard chair dimensions, standard dimensions for bookcases, standard dimensions for shelves, standard furniture dimensions, table apron, table construction, table dimensions, table joints, table making, table router, table saw, table top, tampa, the golden rule, thickness planer, timber, tools, varnish blend finishes, walnut, wax finishes, wood density, wood finish, wood grain, wood moisture content, wood properties, wood selection, woodworkin, Woodworking, woodworking education, woodworking glue, woodworking machinery, woodworking school, yellow glue