Recurve Bow Building & Archery
March 2 - March 6 | 9:00 am - 4:00 pm
$870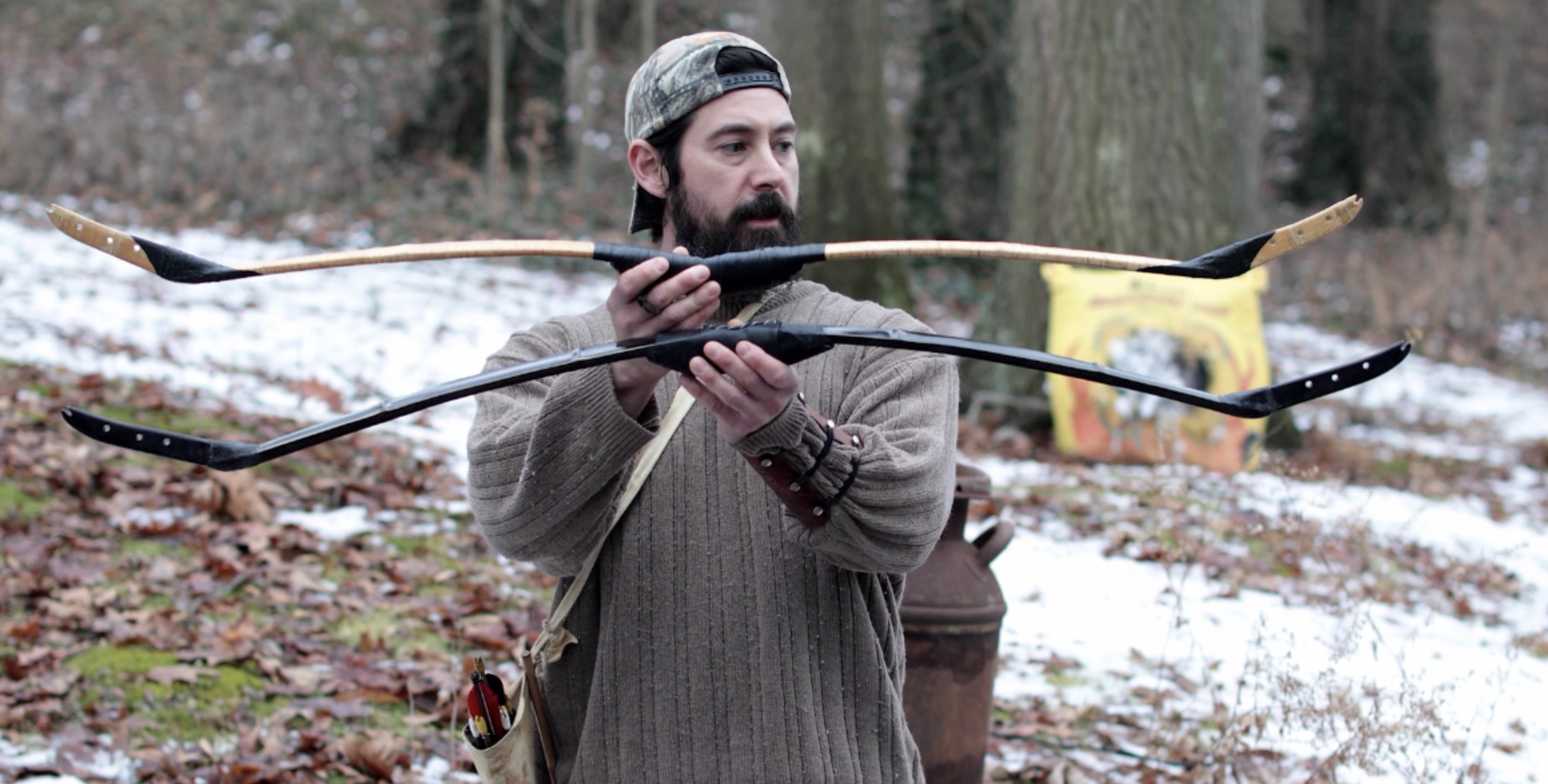 Composite Bow Making
Learn the unique art of making one of the most ancient bow designs – the composite bow. You will learn from Dave Mead, a master bowyer, who has spent years perfecting the performance of this bow and arrow combo. Capable of shooting fast and flat over great ranges similar to the modern gear of today, it will bring more to the table than the archer is prepared for. This bow covers all archery needs. Zen, 3d target, hunting/defense. You leave with tools and understanding on how to use them to forge your spirit.
Make A Recurve Bow
Experience the unique process of bringing raw materials together and making them work in harmony.
Create your own bamboo-composite bow (recurve or horse bow) using raw materials and hand tools. There is nothing out there to compare to this compact primitive bow. You will make your bow to perform at its peak for your draw length. Each bow is unique, and each person is unique. We will ensure that your bow will become an extension of you. You will learn about:
Handcrafting parts into a fully working bow

Making arrows with ancient style nocks

Glues and binding materials

Shaping and tillering

Use and care of your bow

Historical understanding of the role of the bow & arrow

Practice instinctive archery
This is a fast-paced but fluid class, Dave shares his craft with the zen reverence that will give you a life long love of bowery.
Tools Needed: None needed 
Materials & Books Needed: Provided
Fees: 
Tuition: $775 per person
Studio & Materials Fee: $95
One time registration Fee: $45
Details
Start:

March 2 @ 9:00 am

End:

March 6 @ 4:00 pm

Cost:

$870

Event Categories:

Event Tags:

3D bows, ancient style nocks, archery accessories, archery bow making, archery equipment, archery history, archery hunting, archery near me, archery products, archery significance, archery skills, archery supplies, archery tips, arrow, arrow making, arrow making with nocks, bamboo, Beginning, binding materials for arrows, binding materials for bows, bow, bow and arrow archery, bow and arrow class, bow hunting, bow making, bowyery, composite bow, create a bow, custom archery bow, custom bow, dave mead, defence bows, fast shooting bows, flat shooting bows, florida woodworking, functioning bow, gifts for woodworkers, hand crafted bow and arrow, hand made bow and arrows, Hand Tools, horse bow, how to car for a bow, hunting, hunting bows, learn how to use hand tools, make a bow and arrow, make a bow and arrow for hunting, personal hunting bows, primitive bow, recurve bow, recurves, shoot arrows, shooting, sports, tiller tree, traditional archery, Woodworking, woodworking project, woodworking school, youth bows, zen bows