Scholarships encourage participation in the craft of wood and we are deeply grateful for the sponsors who help to support these Scholarships.
THE TABITHA BABBITT SCHOLARSHIP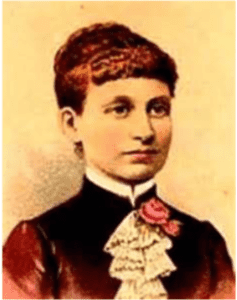 ABOUT THE SCHOLARSHIP
Tabitha Babbitt, a Shaker woman, was credited with inventing the first circular saw in the late 1800s.  She also invented false teeth!   This Scholarship honours her achievements and is designed to promote the involvement and engagement of female, non-binary, GNC, and BIPOC identifying students in the turning, carving, and furniture field through a tuition scholarship to any week-long class at the Florida School of Woodwork.
HOW TO APPLY FOR THE SCHOLARSHIP
To apply for the scholarship complete the following form.  Make sure to note which class you are interested in attending.
Scholarship requests will cover the full tuition of any week-long class that is currently available.  The Scholarship is not transferable to another person and is specific to the class you select and are approved for.
Only successful recipients will be notified by email.
Applicants may not have received a grant or scholarship from the Florida School of Woodwork in the previous year.
This scholarship covers the full cost of tuition, materials, but successful applicants must confirm their participation by paying the standard $45 registration fee.