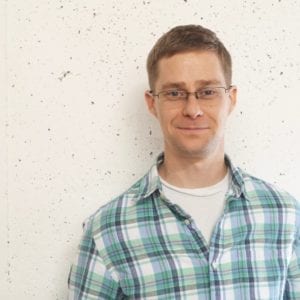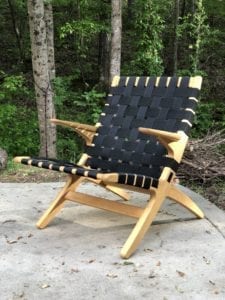 Caleb James
My names is Caleb James and I make hand tools. That's simple enough but how I got here is a longer story.
My father was a woodworker. A house framer/builder to be more exact, but he was the first to introduce me to a brace and bit, hand planes, etc. I spent many a summer and odd weekend building additions to homes and the like. It was a great learning process. My first taste for furniture making was in a seventh grade shop class. We got cherry off cuts from a cabinet shop donated to us and we made stools. I guess that was a sign of many chairs that would be made in my future.
Fast-forward to married life and my first home. There I cobbled together, what I thought was, furniture with a garage sale table saw. After much self study in woodworking magazines and books, I began to make giant strides. I stumbled upon Windsor chairs at this time and they took hold of my imagination. However, it wasn't until I became obsessed with Danish Modern furniture from the master craftsman and designer, Hans Wagner, that I completely gave myself over to the endeavor of chairmaking as my sole hobby.
After 8 years of running my own successful business and with the addition of my second child to the family, I decided to sell my business and become a full-time chairmaker in 2011. I had been making furniture as a hobby for six years at that point and the last two for clients on the side. Even so, it was a huge learning curve, but I never looked back. By 2013 my planemaking/toolmaking bloomed into nearly all my work and it overtook my furniture making within two years. That continues to be my focus until today. I spend most days making tools in the 18 & 19 century style. I have a special interest and focus on Windsor chairmaker's tools. My spokeshave, with the CJ Stamp shown on the end of the handle, has become the most produced tool in my line of offerings. I continue to make furniture for myself and write the occasional magazine article. That's my life in a nutshell.