Skills | Bandsaw, Router & Jigs | Parker
Aug 14, 2023 - Aug 18, 2023 | 9:00 - 5:00
$895.00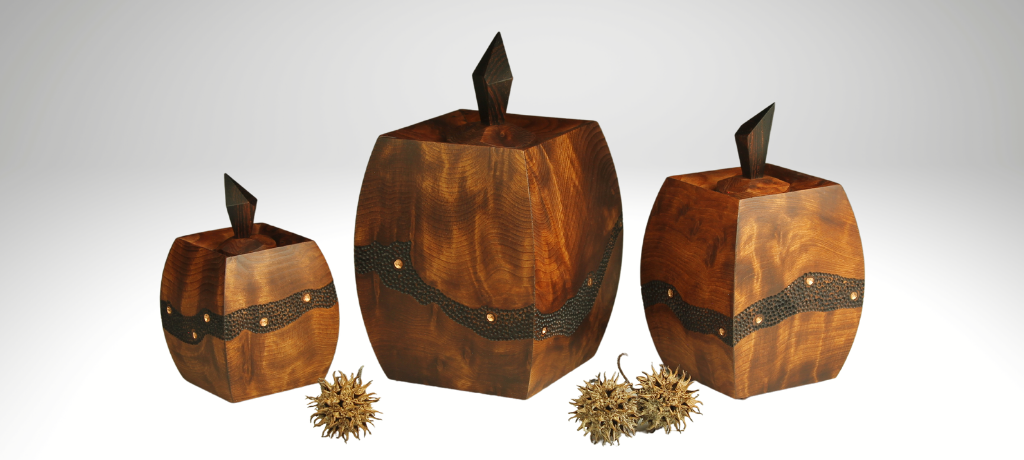 Advance Your Skills on the Bandsaw & Router
This challenging class is designed to move you past the fundamental use of essential workshop tools and into more sophisticated, higher-skilled territory.
It will introduce you to advanced techniques on the bandsaw and router table and show you ways to get more out of your table saw, disc sander and biscuit joiner.  Additionally, you will learn how jigs can help us work more safely and accurately, especially when working with small parts.  We will use custom-made jigs on the bandsaw, table saw, router table, disc sander, drill press and biscuit joiner during this class.
Because we want you to learn by doing, we will make a beautiful trio of boxes.  We'll incorporate some amazing woods (you might have something in your stash you'd like to use, or the School will provide some options) as well as a little bit of embellishment work (pyrography, gold leafing and milk paint).  The class is full of learning opportunities and techniques you can add to your bank of woodworking knowledge and apply to future projects.
Use this class to advance your knowledge of how to work with non-square parts, custom jigs, and your skills on the router table, bandsaw, and table saw.
Key Learning Points
Jig theory, design and construction
Leveraging your bandsaw, biscuit joiner and disc sander through the use of novel jigs
Basic veneering
How to safely work with small, non-square parts
Strategies for successful glue-ups when working out-of-square
Design considerations as it pertains to wood choice and desired final visual aesthetics
Embellishment techniques that elevate your work from ordinary to extraordinary

pyrography
gold leaf
milk paint
Please note that this is an intermediate-level class.  Students should have considerable experience with:
confidently and safely using the bandsaw, router table, table saw, jointer and planer
milling lumber to precise dimensions
working accurately to tight tolerances
While you don't need to bring any tools to this class we do recommend a small sketch book.
Class Time
Workshop Days:     Monday to Friday
Instruction Time:    9:00am – 5:00pm
School Opens:.      8:30am – 5:30pm
Tuition & Materials:
Tuition:
Materials Fee:
One-time registration fee
Details
Start:

Aug 14, 2023 @ 9:00 am

End:

Aug 18, 2023 @ 5:00 pm

Cost:

$895.00

Event Categories: