Mid Century Modern Style for Furniture Makers
Mid Century Modern architecture is popular, but midcentury modern furniture is everywhere.
You've definitely seen the style, and may even own a furniture piece or two. Think Mad Men, the Brady Bunch (not the clothes, please) or just flip through issues of home design magazines midcentury furniture pieces on display.
So if furniture design and build is your business now, or you're taking furniture-making class sometime soon, you might want to put midcentury modern on your list of study.
Here are a few brands/styles you might recognize:
Knoll
Eames
Bertoia
Cherner
Saarinen
If you don't, these 1950's furniture design iconoclasts, that would be a good place to start your education.
What is Mid-Century Modern
"Midcentury modern" itself is a difficult term to define. It's architecture, furniture, and graphic design from the middle of the 20th century. (roughly 1947 to 1957 depending on your source). It's generally considered to be part of a larger modernist movement, which has roots in the Industrial Revolution at the end of the 19th century and also in the post-World War I period.
The four main design elements of mid century furniture are:
Lines – clean, simple, spare
Color – pops of contrasting color (teal, orange, yellow), lighter colored woods
Materials – wood, metal, ply, glass
Pattern & Texture – smooth mixed with nubby, mixed with rough
Of all these the one element that seems most prevelant is the clean, slimmed down lines of mcm furniture.  The movement away from boxy, weighted feeling pieces is really iconic of the style.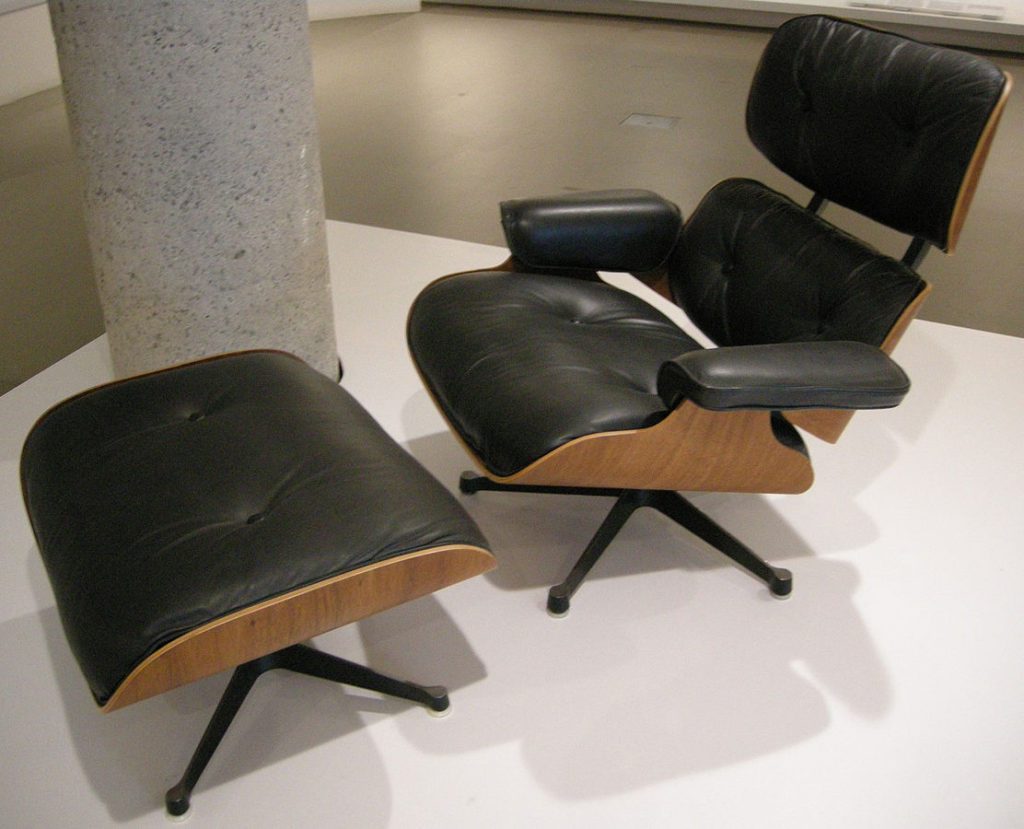 It's hard to tell by looking around today's homes, but most of the designs of the midcentury had gone out of fashion by the late 60s. Then in the early- to mid-eighties it started coming back in style. Within a decade vintage midcentury furniture (and clothing) designs were back in high end homes first, then into the average one.
Mid-Century Modern Furniture Design – TV and the Media
Then came Mad Men – on just about every TV in America. 
This incredibly popular TV show brought midcentury  into everyone's living rooms again. The lifestyle and "cool factor" of the stars and the 1960s advertising world spilled over into clothing and furniture design.
However, Mad Men didn't make our classes on how to design and build mid century modern furniture fill up by itself. But millions of people living in those 1960s offices and homes for 8 years certainly helped drive demand for the design.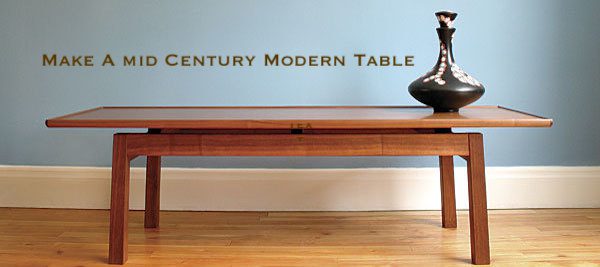 Mid-Century Modern Furniture Design – Retail Growth
The sales of the reproductions of the vintage midcentury designs got a huge boost in 1999. That's when a California entrepreneur, Rob Forbes, launched Design Within Reach, a direct-mail catalog and online business.
DWR gave consumers direct access to midcentury modern pieces that were once sold only to designers and architects. Their catalogs ended up being a design education for the masses.
Every piece of furniture in the catalog was accompanied by a biography of the product's designer, making Eames, Noguchi, and Saarinen into household names. DWR quickly became Herman Miller's largest retailer.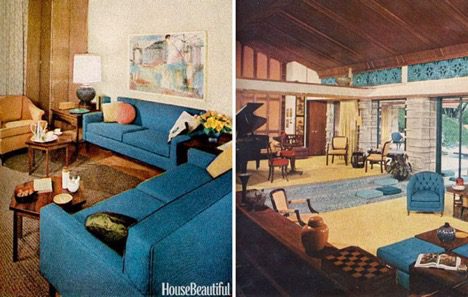 Midcentury modern design, as shown in House Beautiful issues from 1960.
Together with Wallpaper* magazine, Dwell deserves credit for championing the mid-century look too. Making the style even more popular with John Q Public. Then  House Beautiful, for example, devoted multiple pages to Herman Miller for the Home's launch in 1994.
Time magazine even listed a midcentury piece in it's recap of the 20th Century and called the Eames Molded Plywood Chair the "Best Design of the 20th Century."
MoMA's "Organic Design in Home Furnishings" exhibition, which opened in 1941. Photo via Pointed Leaf Press.
Mid-Century Modern Furniture Design – Furniture Design Classes
The popularity of mid century design is what motivated the Florida School of Woodwork to add that particular style to our furniture design and build courses.
Also, the information and basic skills are the same no matter what the style, but the design elements are different. That design component is a big part of any of all of our beginner and intermediate woodworking and furniture courses. The difference in our Mid Century Modern Course is just that we incorporate that specific design ethic into the design phase and so also end up with a mid century piece as our course project.