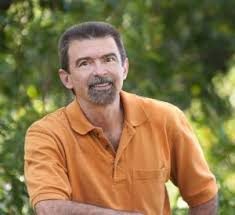 Rudy Lopez
Rudolph Lopez began his relationship with wood over 40 years ago as a craftsman of fine furniture and cabinetry. With an education in drafting and design and many years working as a professional photographer, the transition into woodturning has been a seamless flow into another creative endeavor.
"I have always had a love of nature and the natural beauty and inspiration it provides, and with that came my love of wood. I love everything about wood, rough or smooth it possesses a warm welcome feel. Wood has an unlimited potential for creativity but also flaws and faults, cracks, knots and other defects which sometimes makes it difficult to work with….. this is my favorite kind of wood. I never cease to be amazed by the incredible amount of beauty to be found in it as I create a new turning. My goal as an artistic turner is to bring out this hidden beauty which God and nature has provided and enhance it to create something that invites the eye and beckons the touch. I prefer simple shapes with sensuous flowing lines that showcase and reflect the natural beauty of the wood, thus becoming something to treasure for years to come".
His energetic easy-going personality and his ability to explain woodturning techniques in a simple understandable manner has allowed Rudolph to share his skills and enthusiasm for woodturning along with his love of wood through teaching and demonstrating at symposiums, clubs, Arrowmont School of Arts and Crafts and John C. Campbell Folk School as well as his studio in Tampa, Fl.