Heart Work, Sculpture & Carving | Michael Cullen
January 23 - January 27 | 9:00 - 4:30
$905.00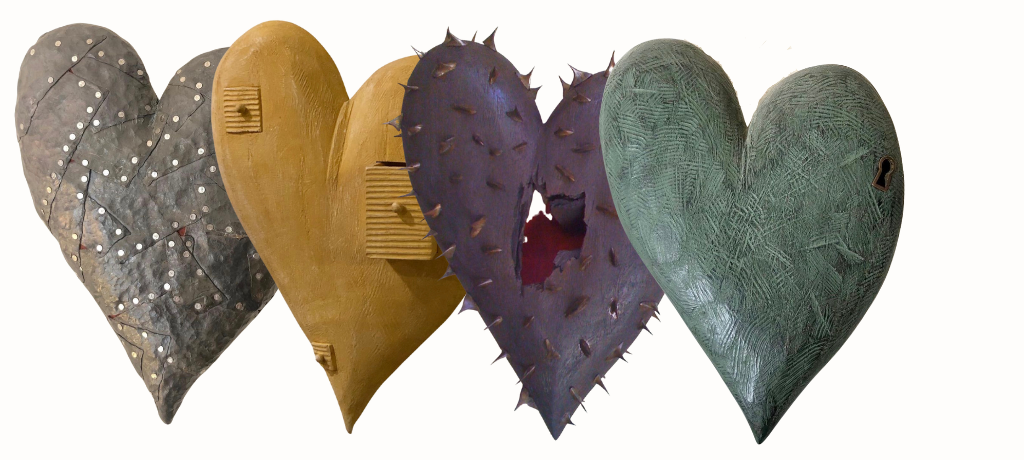 Heart Work, Sculpture & Carving
Join renowned furniture maker and artist Michael Cullen for an action-packed week of experimenting and making as you explore the idea of incorporating the heart symbol into your work.
Using Multi-Media to Create a Narrative – The workshop focuses on using mixed media to produce story-driven pieces. Explore and get comfortable with the impact of using different media in your designs. Use materials such as wood, textiles, found objects, and metal to support the narrative of your piece, or create an evocative piece that delights the eyes. Be prepared to use carving, colour, burning, shaping, and new techniques to customize your heart.
We will begin class by creating a simple heart shape. You will learn hollowing techniques by working from the inside out until your irregularly-shaped vessel needs to be worked on with hand tools from the outside, taking its final shape. From this point on, you'll get to add anything from drawers, ladders, suspensions, or whatever other ideas you desire.
After completing the first piece, we will move on to a final project that may include a single or series of hearts.
You will learn about:
hanging systems

creating bases

unusual joinery techniques

shaping forms and creating curves with hand and power tools

using colour and mixed media
We designed this class to interest furniture makers and hobbyists alike who want to step away from conventional woodworking techniques to explore the possibilities of doing something different while simultaneously adding technical and design skills to your repertoire. 
No previous experience is required for this class.
Class Time
Workshop Days:     Monday to Friday
Instruction Time:    9:00am – 4:00pm
School Opens:.      8:30am – 5pm
Details
Start:

January 23 @ 9:00 am

End:

January 27 @ 4:30 pm

Cost:

$905.00

Event Categories: