Intro to Carving with Michael Cullen | Weekend
January 28 - January 29 | 9:00 - 4:30
$565.00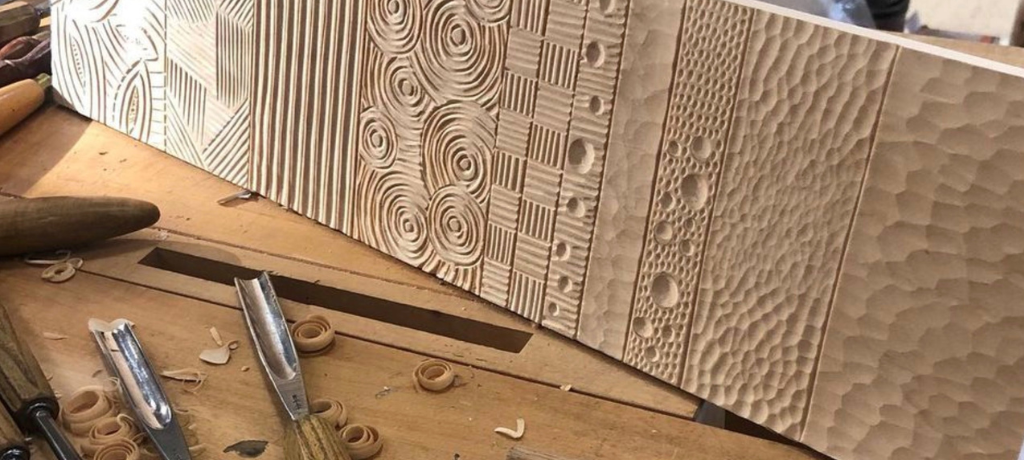 Best techniques for the 12/6 veiner and the petite 9/3 gouge
Carve Beautiful Leaves, Beads & Feathers!
Spend the weekend with renowned furniture maker and artist – Michael Cullen as he shares what his two favourite carving gouges, the 12/6 veiner and the petite 9/3, can do.
You will have the choice to carve stars and feathers, hand-cut beads, create leaves, branches, and more. You will begin with sample boards to practice and learn the techniques of making different images, patterns and textures. 
You'll learn about layering one carving behind another and tilting the 12/6 veiner gouge to create an interesting pattern that dances in the light.
Then we'll move on to our final project, a small mirror (blank provided) where each student will create a carving motif. Expect a fast-paced, exciting weekend of designing and creating.
Geared toward furniture makers and hobbyists who want to step away from conventional techniques and woodworking, this class explores the possibilities of doing something different — while adding technical and design skills to their repertoire.
This class requires no previous experience.
Class Time
Workshop Days:     Saturday – Sunday
Instruction Time:    9:00am – 4:00pm
School Opens:.      8:30am – 4:30pm
Details
Start:

January 28 @ 9:00 am

End:

January 29 @ 4:30 pm

Cost:

$565.00

Event Categories: