Intro to Windsor Chairs | A. Golann
Sep 27, 2021 - Oct 1, 2021 | 9:00 - 5:00
$990.00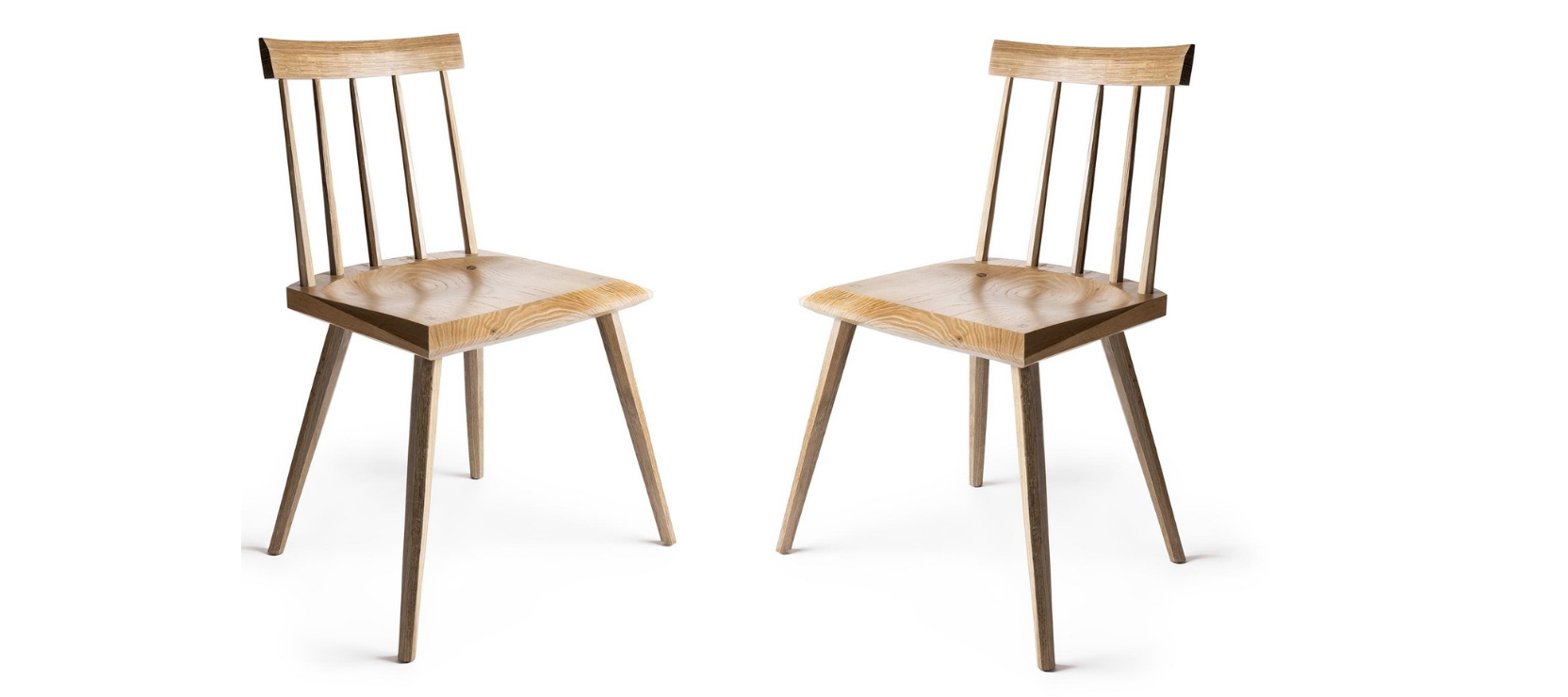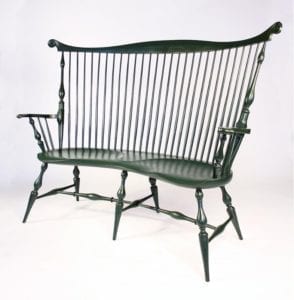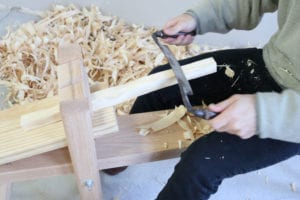 MEET YOUR INSTRUCTOR
Instructor
Aspen Golann is an artist and a 17th & 18th century-style furniture maker living in North Carolina. Her furniture work mixes art with classic American furniture forms to make subtle statements about gender and power in the world of craft. Her artwork has been exhibited nationally and is published in Fine Woodworking, Lost Art Press, Luxe, Art New England, and artscope.
Read More
Twin Windsor Chairs – An Intro to Chair Making
Aspen Golann
Take your first step into chair making with Aspen Golann!   This classic and elegant design will fit into a wide variety of decorating styles, it is also an excellent woodworking skill builder. You'll walk away with a set of contemporary Windsor side chairs, designed to teach you the critical aspects of chair making.  You will also learn the simple steps of drafting your own design, creating original patterns, and making full scale or miniature mockups from a stick drawing.  All these are skills that you can apply to any furniture building project you take on.
Some of the key learning points include:
Selecting Timber
Splitting and riving from a log
Bending wood
Understanding bending forms & steam boxes
Using a shave horse
Efficient use of hand tools

 

Compound drilling & Use of lasers
Don't worry if you are new to woodworking – this class will build your skills and deepen your appreciation for the strength and versatility of wood.  If you are an experienced Windsor chairmaker, it will give you the confidence to fabricate your own designs.  Plus you will leave with two chairs!
SCHOLARSHIPS
If you identify as a woman or Non-Gender Conforming the Florida School of Woodwork, Aspen Golann and The John D. Mineck Foundation in Partnership with the Society of Arts + Crafts are teaming up to offer two Scholarships to Twin Windsors: Intro to Chairmaking with Aspen Golann.
The scholarships cover tuition, materials and lodging (private room/shared house/close to School).
To apply please click this LINK for more information.
Materials & Books Needed: 
Materials:  Provided by the School 
Books:  OPTIONAL The Chairmaker's Notebook by Peter Galbert (the School has a couple of copies for purchase while here)
Tools Needed
We recommend you bring with you:
A bevel boss
A set of curved card scrapers (we have a limited #of sets for sale here $17+tax)
OPTIONAL If you have them we would also suggest you bring:
Spokeshaves
Travishers (heavy and fine)
Drawer knife
Reamers
Tuition and Materials Fees:
Tuition: $870
Studio & Materials Fee: $120
First Time Registration Fee: $45 if you are registering for the first time.
COVID – If you would like to provide a copy of your vaccination card you will not be required to wear a mask.
Details
Start:

Sep 27, 2021 @ 9:00 am

End:

Oct 1, 2021 @ 5:00 pm

Cost:

$990.00

Event Categories:

2021 Classes, All, Box making, Certificate Chair, Chair making, Furniture Making, handtool, In Person, Joinery, Level I

Event Tags:

adze, bowl carving, camping skills, carve a spoon, carving, Carving Class, carving project, carving tools, folk art, gifts for woodworkers, green wood, greenwood spoon, greenwood spoons, intermediate woodworking, Jason lonon, kitchen supplies, make a spoon, primitive crafts, primitive woodworking, spoon, spoon art, spoon carving, spoon gouge, spoons, survival skills, traditional craft, use carving tools, wood craft, wood project, wooden spoons