Intro To Carving | Mary May
September 25 - September 29 | 9:00 - 4:00
$895.00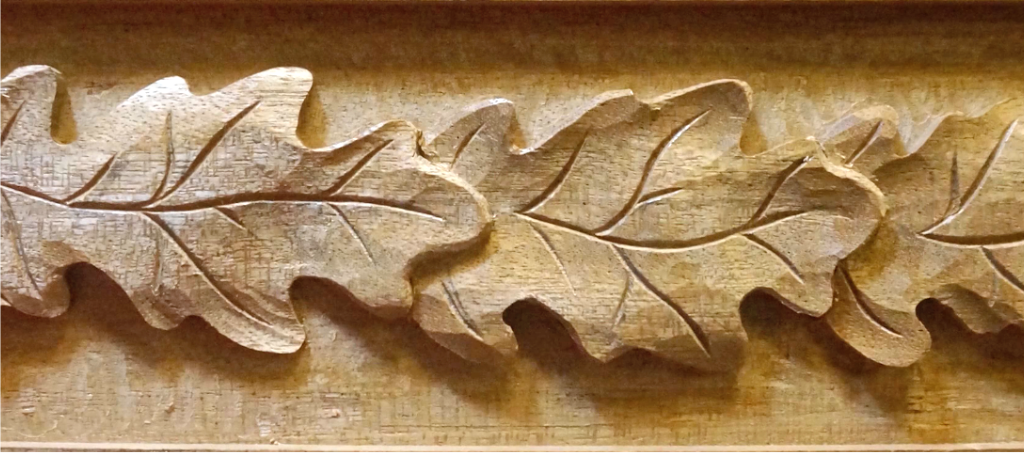 Intro To Carving with Mary May
No better way to spend a week than to put a woodcarving gouge in your hand, create something beautiful – and have fun!
Mary May, a well-known professional woodcarver and instructor from South Carolina, will walk you through the carving process using a variety of classical relief carving projects.
Starting the week with a simple lesson on working with wood grain, Mary will show you the process of carving a classical scallop shell. Next, she will share how to carve a floral relief design with overlapping petals. The class will cap off the week with a traditional acanthus leaf typically seen on period furniture pieces. 
Throughout the week, Mary will also demonstrate various techniques on how to efficiently use carving gouges, make difficult carving cuts, sharpen tools to a razor-sharp edge, and make the carving appear deeper than it actually is. Students will have the opportunity to work on their own projects and projects that Mary has selected to teach the necessary carving techniques.
Key Learning Objectives:
Different types of carving tools

Selection of wood species

Sequence of carving

Important of grain direction

Evolve a carving from rough to finished
Under the guidance of one of our country's best carvers and instructors, this class is perfect for both beginners and experienced carvers. Beginners can learn the basics from Mary, while more experienced carvers will have a whole week to pick Mary's brain, clarify questions, and grow skills.
Class Time
Workshop Days:     Monday to Friday
Instruction Time:    9:00am – 4:00pm
School Opens:.      8:30am – 4:30pm
Details
Start:

September 25 @ 9:00 am

End:

September 29 @ 4:00 pm

Cost:

$895.00

Event Categories: