Japanese Handtools & Joinery 日本の木工
Oct 11, 2021 - Oct 15, 2021 | 9:00 - 5:00
$810.00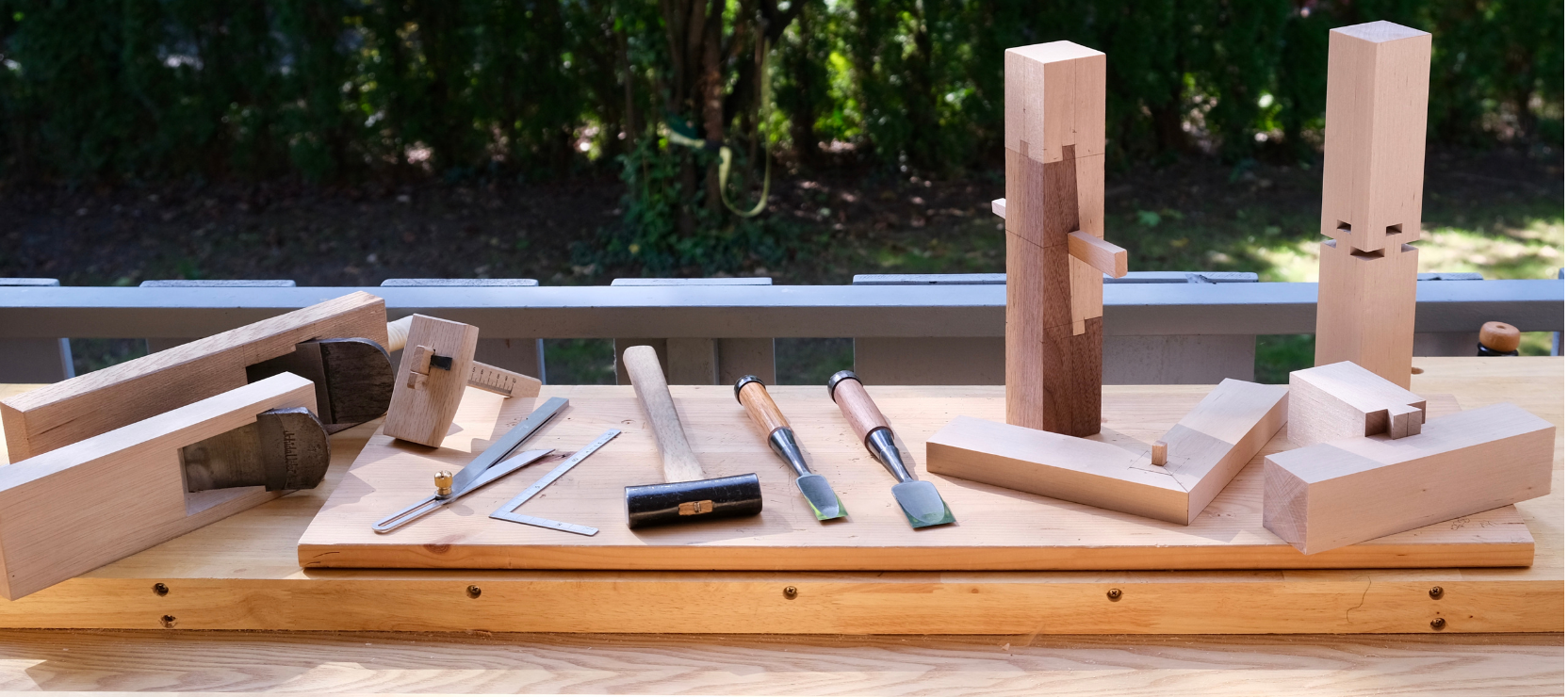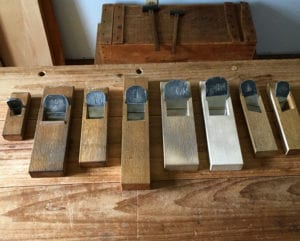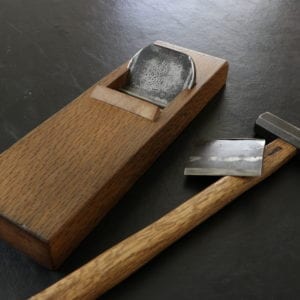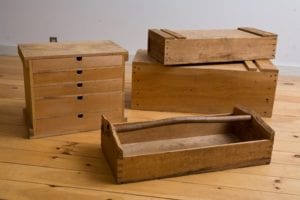 MEET YOUR INSTRUCTOR
Instructor
Inspired by the patience and dedication of a traditional Japanese apprenticeship, I embarked on a life-long journey to become a master furniture maker. Fifteen years ago I began my self-imposed apprenticeship with a minimal collection of Japanese hand tools to teach myself the fundamental skills of woodworking. I spent over a year on blade sharpening alone. Along the way I explored the woodworking traditions of Japan, China and Early America. I now integrate these influences with my own design aesthetic to create personal, one-of-a kind furniture pieces. My simple shop is a place of quiet solitude where I can be present with my work. Through the use of hand tools I create an intimate relationship with each piece of wood, combining my own spirit with that of the tree. I invest myself in the entire building process, from selecting wood from local sawmills to hand-forging my own hardware. It is this attention that gives a strong sense of presence to my work. Today, I combine the fundamental skills I have learned with the efficiency of modern power tools to create furniture of heirloom quality with the hope that one day it will inspire a new generation of craftsmen artists.
Read More
INTRODUCTION TO JAPANESE CARPENTRY
日本の木工
Andrew Hunter
Traditional Japanese woodworking has much to offer the west, particularly those of us with an interest in working wood with hand tools. Japan's blacksmiths are renowned for the quality of their blades, and their carpenters are equally respected for the skill with which they use them. In this class, Andrew Hunter will introduce students to the magical world of Japanese woodworking.
The week will begin with an introduction to the tools. Japanese saws, planes and chisels will each be covered in detail with demonstrations on how to set up, sharpen and use each tool to their fullest capacity.
Students will learn overarching techniques associated with Japanese joinery. Topics will include the role of the centerline, correct posture, secrets to getting precise cuts and ways to check the accuracy of the work. Andrew will show how to incorporate these woodworking techniques while cutting a simple mortise and tenon. The week will wrap up with everyone laying out, and cutting by hand, a complete Kanawa-tsugi, an intricate Japanese scarf joint.
Students are encouraged to bring their own Japanese tools to class. Andrew will offer feedback and assistance on getting them tuned and set up to work more efficiently. 
If you don't have your own collection of Japanese tools (yet), no worries. Andrew and the School will have a few sets for community use. See the basic set of tools needed is detailed below.
Some of the key learning points include:
The fundamental principles and philosophy of Japanese woodworking

Japanese carpentry & techniques such as:

Hand planing with a Kanna (Japanese hand plane)

Sharpening and using Japanese tools

The different applications of various joints

Accurate Joint layout using centerlines

Wood compression for a very tight fit
Open from beginners wanting to make their first steps into Japanese woodworking and for those looking to step up their joinery making skills.
TOOLS REQUIRED
Technically the school will have most everything you will need to enjoy the class, but students are encouraged to bring their own. 
Tools that will be needed include:
Sashigane (Carpenter's square). Any 

flat

square will work, including drafting triangles (The School has these)

 A Sumitsubo or ink line for snapping straight lines

A set of chisels including at least: 12mm (1/2″), 15mm (5/8″) and around a 24mm (1″) (There is a set at each student bench if you don't have your own)

Smoothing plane, A Kanna would, of course, be best, but your sharpest western plane will work. (The School has a western hand plane for each student if you don't have your own)

Hammer for striking the chisel (A Genno, Japanese double-sided hammer is the best) (There is a mallet at each student bench if you don't have your own)

Saw for med-fine work, around 240mm. A Ryoba (double edge) saw is a good option. Having a new sharp saw will really help. Students are recommended to invest in a new inexpensive Gyokucho brand or similar saw before class.

Sharpening stones (1000 grit and 6000 The School has sets for student use, but feel free to bring your own)

Diamond plate for flattening stones (School has these)

A trusted straight edge ~12″

Your favourite layout pencil (mine is a .5mm mechanical), and be sure to bring your reading glasses if you need them!
Other tools which are good to have:
Smaller squares and try squares (there is a 6″ at each student bench)

Other chisel sizes

A paring chisel

Rabbett plane (School has 4 community rabbet planes)
Suggested Tool Resources:
http://hidatool.com/list/c/woodworking
https://suzukitool.com/tools/japanese-woodworking-tools
Books & Reference Materials
Optional Book Recommendations (not required for the class)
Dale Brotherton's Sharpening book
Details
Start:

Oct 11, 2021 @ 9:00 am

End:

Oct 15, 2021 @ 5:00 pm

Cost:

$810.00

Event Categories:

Event Tags:

adze, bowl carving, camping skills, carve a spoon, carving, Carving Class, carving project, carving tools, folk art, gifts for woodworkers, green wood, greenwood spoon, greenwood spoons, intermediate woodworking, Jason lonon, kitchen supplies, make a spoon, primitive crafts, primitive woodworking, spoon, spoon art, spoon carving, spoon gouge, spoons, survival skills, traditional craft, use carving tools, wood craft, wood project, wooden spoons