North End Wall Cabinet | Meredith Hart
June 12 - June 16 | 9:00 - 5:00
$995.00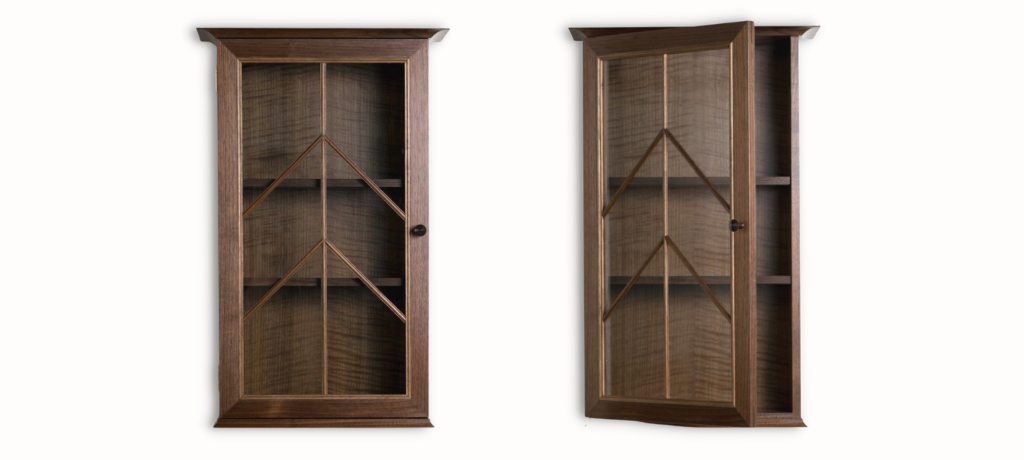 North End Wall Cabinet with Meredith Hart
A multidisciplinary class with fantastic results! 
This hands-on North End Wall Cabinet class builds on your woodworking and power tool knowledge and is an excellent step into more advanced case making projects. 
In this jammed-packed five-day class, you'll learn and practice multiple case-making techniques that will improve all your future woodworking projects.   
If you have little prior knowledge, have been working for a while, or struggling to add some finesse to your projects, this class will get you miles down the road. 
Techniques and topics you'll learn:
design

dovetails on the table saw

splined miters

cove cutting

decorative mouldings

hinge setting
There are tons of fantastic "technical skills" that you'll learn in the class, along with making this beautiful piece that looks at home no matter where you put it.
The goal is to complete the build of the piece, but there will not be time during class to apply a full finish.
Approximate size: 30″T, 19″W, 8.5″D
This class is intermediate level. We recommend completing the Beginning Woodwork, Handtool & Joinery, and Box Making classes beforehand. 
Class Time
Workshop Days:     Monday to Friday
Instruction Time:    9:00am – 5:30pm
School Opens:       8:30am – 6:00pm
Details
Start:

June 12 @ 9:00 am

End:

June 16 @ 5:00 pm

Cost:

$995.00

Event Categories: