Veneer, Parquetry & Joinery | S. Watlington
February 13 - February 17 | 9:00 - 5:00
$959.00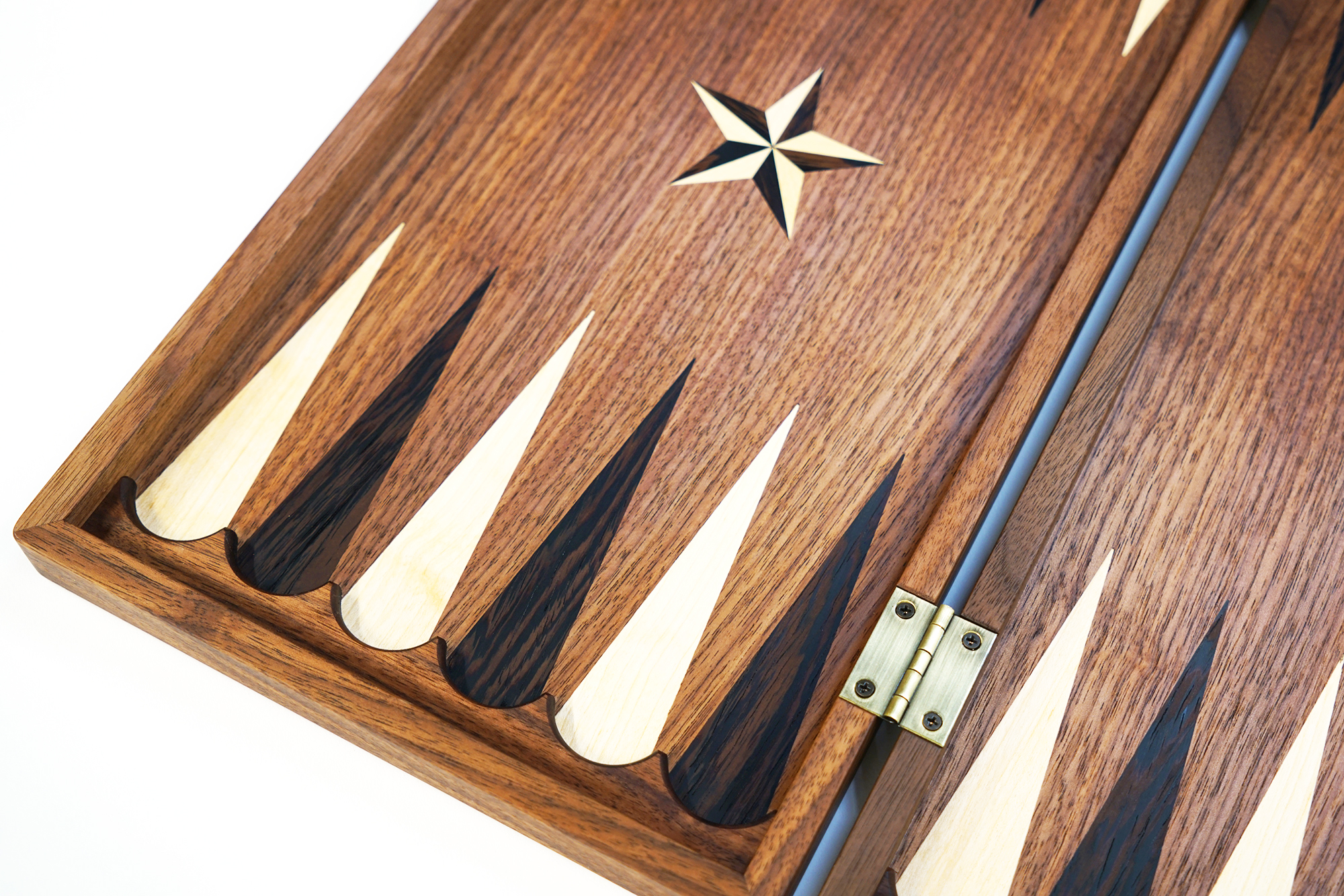 Backgammon is one of the oldest known board games with a history of nearly 5,000 years! Building a backgammon board requires precision woodworking skills with challenging and rewarding techniques, like the game itself.
This class will focus on the importance of machine and hand tools in high-precision woodworking, creating harmony when using them in conjunction with each other. You will build two boxes that together form a backgammon board. The boxes' structure is a solid wood frame and veneered panels with parquetry inlays. We will discuss the pros and cons of veneering versus solid wood construction. Become familiar with hand planes and proper blade sharpening techniques throughout the process.
Some of the key learning points include:
Traditional veneering techniques

Lumber selection for grain and graphics

Parquetry and inlay

Hand planes

Sharpening with water stones

Box construction and small joinery solutions

Raised panel construction

Hinge setting
If time allows, we may be able to create the game pieces that go with your board. If time gets tight, these can be purchased online.
Instructor Sarah Watlington is an alumnus of the Krenov School of Fine Woodworking and a professional furniture maker working at Offerman Woodshop.
This class is for those who have some basic power tools and woodworking skills under their belt. If you haven't done any projects or used tools before, you'll want to attend the Beginning Woodwork class before taking this one.
Class Time
Workshop Days:     Monday to Friday
Instruction Time:    9:00am – 4:00pm
School Opens:.      8:30am – 5pm
Details
Start:

February 13 @ 9:00 am

End:

February 17 @ 5:00 pm

Cost:

$959.00

Event Categories: