Chair Making | Philip Morley
Aug 1, 2021 - Aug 7, 2021 | 9:00 - 5:00
$1,375.00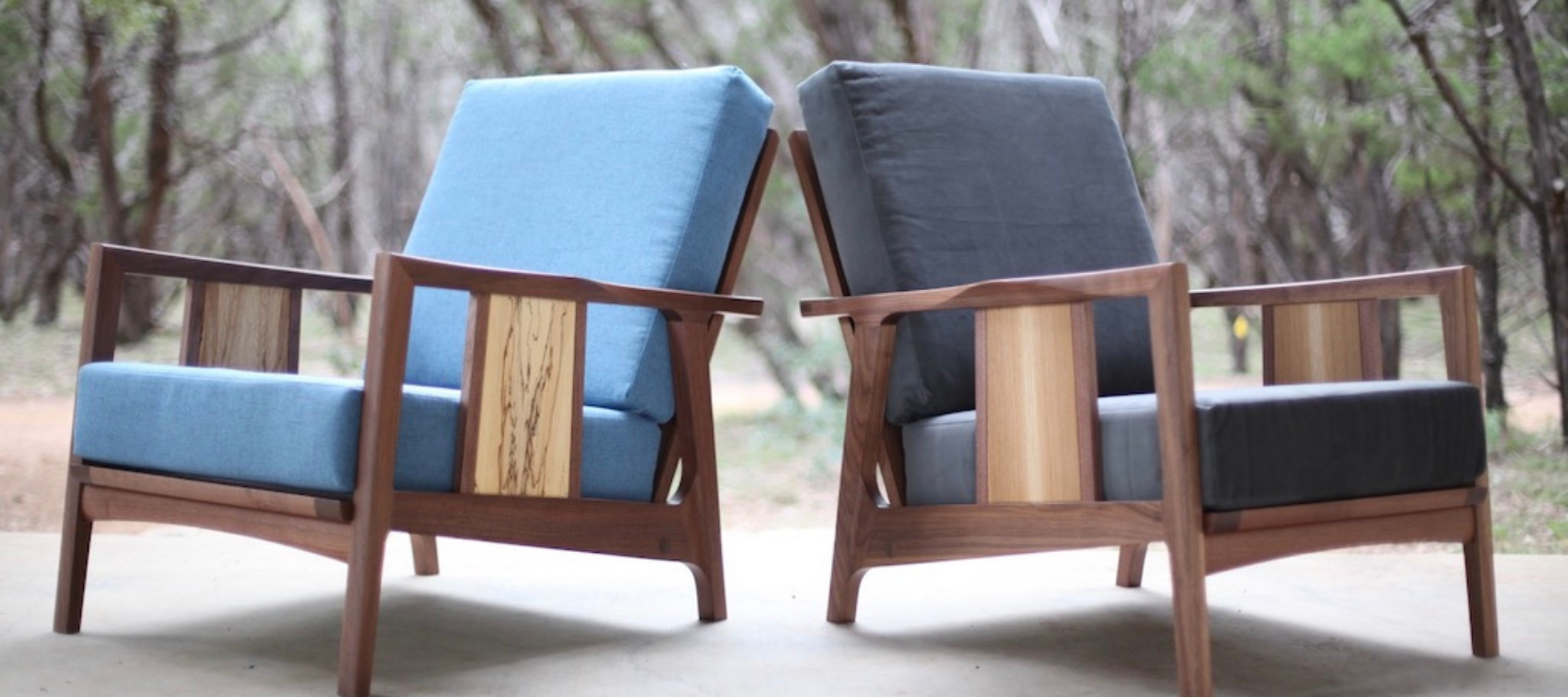 Chair making with Philip Morley
Come and build your skills and furnish your home with this sleek and contemporary Morley Lounge chair.
Designed with a Mid Century flair but supremely comfortable, this chair is an excellent way to both develop your woodworking skills and make a statement in your home. Designed by Philip Morley – your instructor, you'll find yourself learning about traditional joinery and careful craft and unique design touches.
This build will help you focus in on accurate layout, careful measurement, and the use of templates for pattern routing.
Some of the key learning points include:
Making bridle and mortise & tenon joints

Handtool use – spokeshaves and hand planes

Using templates and jigs for pattern routing

Power tool techniques such as coping on the table saw

Design features such as decorative veneering of the panels
Materials & Books Needed:
Materials Needed: Provided by the School.  We will be offering some choices of species.
Fees:
Tuition: $1125 per person
Studio & Materials Fee: $250
One time registration fee of $45
Details
Start:

Aug 1, 2021 @ 9:00 am

End:

Aug 7, 2021 @ 5:00 pm

Cost:

$1,375.00

Event Categories:

2021 Classes, All, Certificate Chair, Chair making, Furniture Making, handtool, In Person, Level I, Level II, Level III, Project Based, Speciality Classes

Event Tags:

accurate chair layout, american furniture, Beginning, bridle joint, careful craftsmanship, careful measurement, chair, chair joinery, chair making, chisel, chris schwarz, combination squares, contemporary morley lounge chair, coping on the table saw, cut joints, cut wood accurately, decorative veneering of the panels, design features, design something beautiful, develope woodworking skills, furniture, furniture making, hand planer, hand planes, Hand planing lumber, hand tool use, Hand Tools, handsaw, handtools, jigs for pattern routing, joinery #, joinery class, joint selection, lap joints, layout skills, learn, lost art press, lounge chair, machine based methods, mad men chair, making bridle, marking gauges, mcm chair, mid century flair, mid century modern, mitres, Mortise and tenons, pattern routing, philip morely, planer rabbets, power tool techniques, saw, select joints, sharpening chisels, sharpening hand planes, shooting board, skill-based class, spokeshaves, supremely comfortable, Table Joinery, template routing, through dovetails, traditional joinery, unique design touches, using templates, welsh staked, wood behavior, Woodworking, woodworking classes, woodworking projects